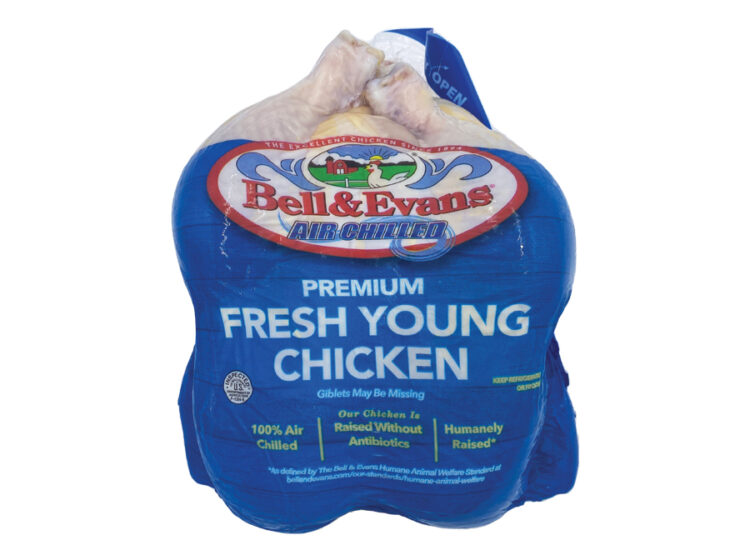 Whole Chicken
Delicious and juicy, Bell & Evans premium chicken has no retained water from chilling. It's sealed in natural juices through our 100% Air Chilled method, resulting in a more flavorful roast. Season it with fresh herbs and spices for a gourmet meal.
No Hormones
This product is free from artificial growth hormones.

No Junk
This product is made with no fillers, no preservatives and no artificial flavors—in other words, no junk.
"I was at a different Whole Foods then the one I go to on a regular basis and they didn't carry your whole chicken so I bought one of theirs. Never again. Going forward if it is not your chicken I will do without. Your chickens are far superior to the rest. Keep up the good work!!"
for Thawed/Fresh Birds:
Roast at 350°F for 20 minutes per lb.
Roast at 425°F for 15 minutes per lb.
NOTE: Every oven varies.  These are guidelines only.
Be sure to cook to an internal temperature of 165°F at the thickest part of the breast.
Featured Recipe
You may also like