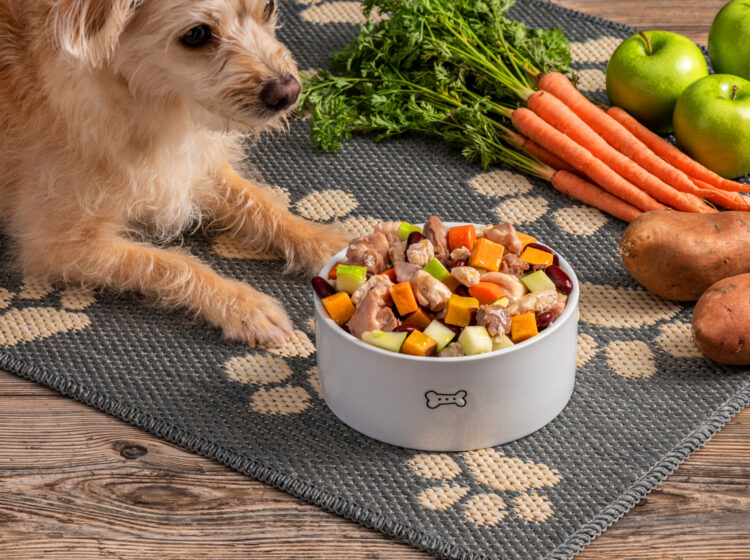 Easy Slow-Cooker Dog Food
Serves: 14
Prep Time: inutes
Cook Time: inutes
Total Time: inutes
Your furry friends deserve delicious food made with real ingredients! Making your own dog food might seem like a time-consuming task, but with the use of a slow cooker, it's actually as easy as can be. High-quality chicken parts from Bell & Evans, like Chicken Gizzards, roughly chopped, and ground chicken provide the nutrition your pup needs, with chicken flavor they will love!
Preparation
Mix gizzards, ground breast meat, thighs, water, beans, sweet potatoes and carrots together in a 8-quart slow cooker until combined. Cover and cook on high for 4 hours, or low for 8 hours until chicken is fully cooked.
Break ground breast meat up into small crumbles with a wooden spoon. Stir in apples and let cool to room temperature, about 30 minutes. Transfer to an airtight container or resealable plastic bag and keep refrigerated or frozen up to 2 weeks until ready to serve.
To use as a Topper for Kibble
Use only 1 Sweet Potato, 1 Apple and 3 lb. of protein, but use 8 cups of water.
Featured Product
You may also like