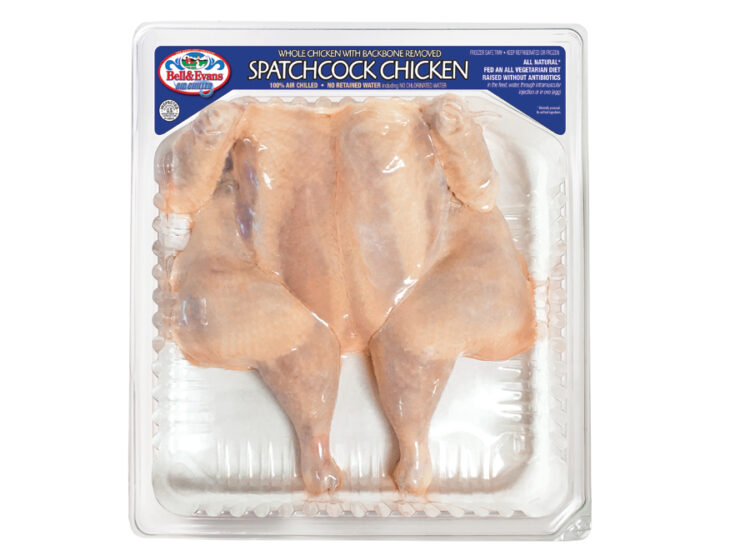 Spatchcock Chicken
Spatchcock.  The cut every chef and grillmaster has been waiting for.  Our Premium Spatchcock Chicken isn't just a whole, delicious chicken, split in half.  We take the backs out for you, so you don't have to pay for extra weight you won't use.
Featured in Bon Appetit Magazine's, "Bell & Evans Just Made All Our Spatchcocking Dreams Come True".
Check our Kitchen Blog to see what consumers are saying about Spatchcock Chicken (spoiler alert: this is hilarious)
No Hormones
This product is free from artificial growth hormones.

No Junk
This product is made with no fillers, no preservatives and no artificial flavors—in other words, no junk.
Featured Recipe
You may also like