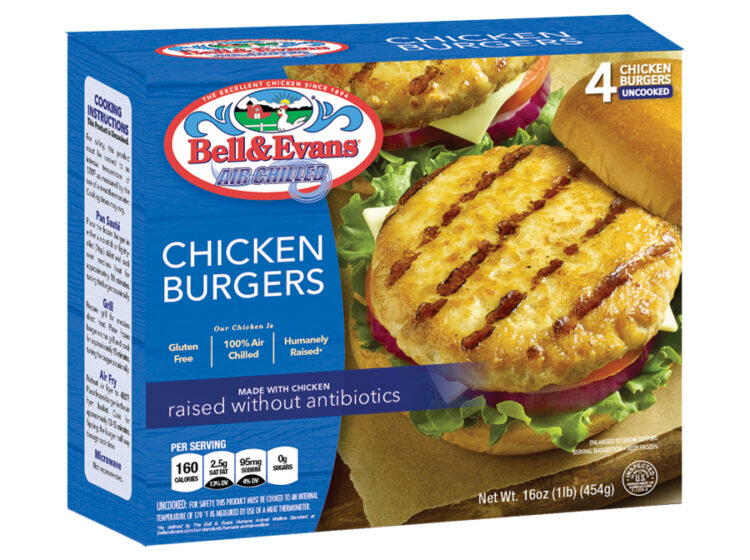 Chicken Burgers
100% natural with no fillers or extenders, our premium chicken burgers are perfect for a quick weeknight meal. You won't need a medical dictionary to read our ingredient statement!
No Hormones
This product is free from artificial growth hormones.

No Junk
This product is made with no fillers, no preservatives and no artificial flavors—in other words, no junk.

Time Saver
"Best chicken burgers ever. Juicy, tasty and good for you. No unpronounceable ingredients either."
Chicken, sea salt, black pepper.
No preservatives, artificial flavorings, fillers or extenders.
Our Chicken Burgers are UNCOOKED.
For safety, this product must be cooked to an internal temperature of 170°F as measured by the use of a meat thermometer.  Cooking times may vary.
Skillet: Place frozen burger in either a nonstick or lightly oiled (1 tsp) skillet and cook over medium heat for approximately 10 minutes, turning burger occasionally.
Grilled: Prepare grill for medium direct heat. Place frozen burger on the grill and cook for approximately 15 minutes, turning the burger occasionally.
Air Fryer: Pre-heat air fryer to 400°F. Place frozen burger in air fryer basket. Cook for approximately 13-15 minutes, flipping burger half way through cook time.
Featured Recipe
You may also like