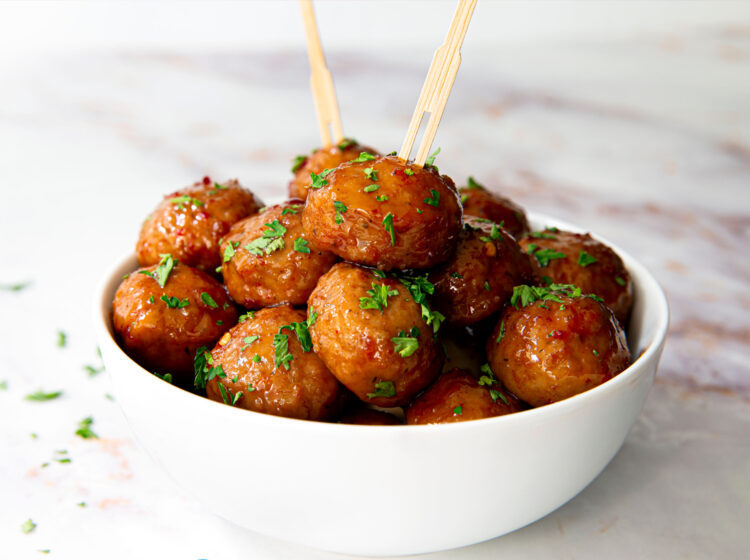 Spicy Sweet & Sour Chicken Meatballs
Serves: 8
Prep Time: inutes
Cook Time: inutes
Total Time: inutes
Need a last-minute appetizer idea? These Spicy Sweet & Sour Chicken Meatballs are so simple, a caveman could do it! The caveman would just have to cook it over fire, of course. Made with just three ingredients, including Bell & Evans Traditional Chicken Meatballs, plus some parsley for garnish, this is not only easy but affordable, too.
Preparation
Combine the jelly and chili sauce in a large pan and melt the jelly over medium heat. Add the meatballs, stir, cover the pan, and cook over medium-low for 30 minutes or until the meatballs register 170 degrees on an instant-read thermometer.
Transfer the meatballs with a slotted spoon to a mixing bowl, turn up the heat to high, and cook the liquid until it thickens and reduces by two thirds, 10-12 minutes, stirring frequently. Add the meatballs back to the liquid, stir gently, and keep warm until serving.
Garnish with parsley.
Featured Product
You may also like