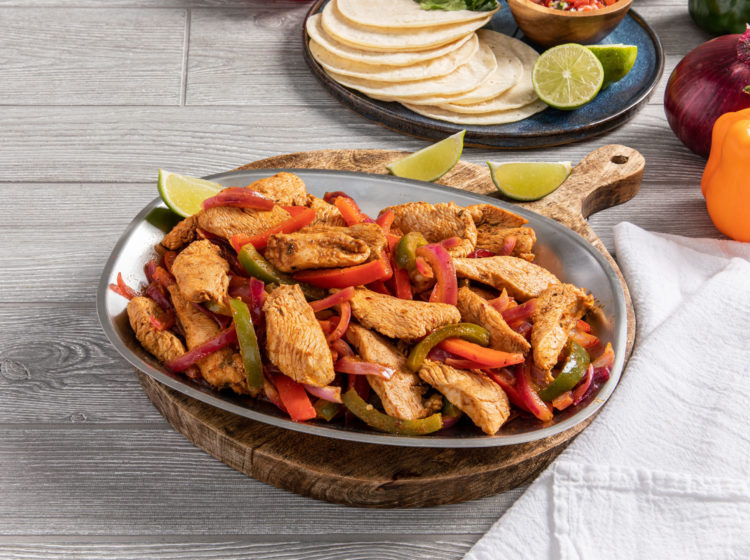 Ingredients
Fajitas
1 1/2 lb Bell & Evans boneless, skinless chicken breasts or thighs, sliced into strips
3 Bell peppers, deseeded and sliced into thin strips
1 Red onion, sliced into thin strips
Juice of 1/2 lime
5 TB Olive oil
4 Cloves Garlic, minced
1/4 tsp Red pepper flakes
1/4 tsp Sea salt
1/4 tsp Black pepper
1 tsp Oregano, dried
1 tsp Paprika
1 tsp Cumin, ground
1 TB Chili powder
For serving:
Corn tortillas
Shredded cheddar cheese
Pico de gallo
Fresh Cilantro
Guacamole or avocado slices
Sour cream or yogurt
Preparation
Add the sliced chicken, bell peppers and onion to a slow cooker.
In a small bowl, whisk together lime juice, oil, garlic, and spices. Pour over chicken, onions, and peppers and toss to coat well.
Cover and cook on high for 2 to 3 hours, or on low for 4 to 6 hours, until chicken is cooked through.
Serve with warm tortillas, topped with desired garnishes.
Featured Product
You may also like