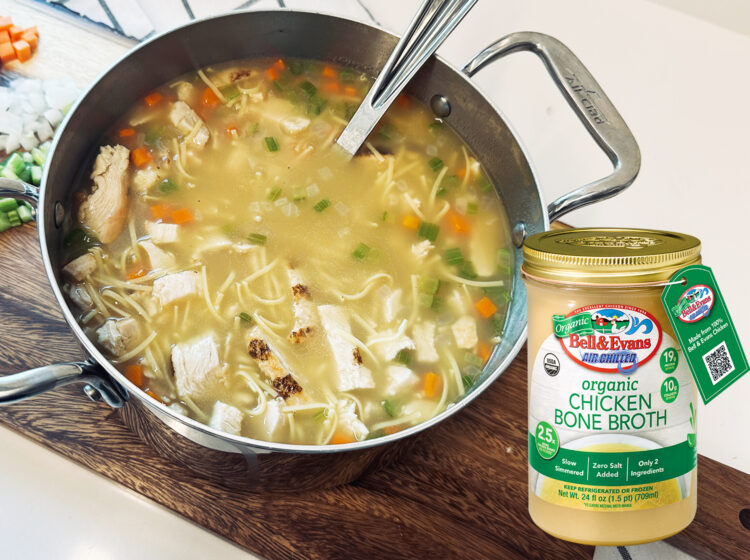 Ingredients
1/4 cup Celery, diced
1/4 cup Onion, diced
1/3 cup Carrot, diced
3/4 tsp Salt
1/8 tsp Pepper
1 cup Fine egg noodles
Preparation
Remove Bell & Evans Organic Chicken Bone Broth from container. Place into a 2 qt pot with lid. Melt over medium heat.
Add diced vegetables once broth is liquified and warm. Keep covered and simmer for approximately 12 minutes, stir occasionally.
Once vegetables are softened, add salt, pepper, and diced chicken chunks, lightly simmer for 1-2 minutes.
Add egg noodles to mixture and lightly simmer with a cover for approximately 3 more minutes.
Serve and Enjoy!
Featured Product
You may also like