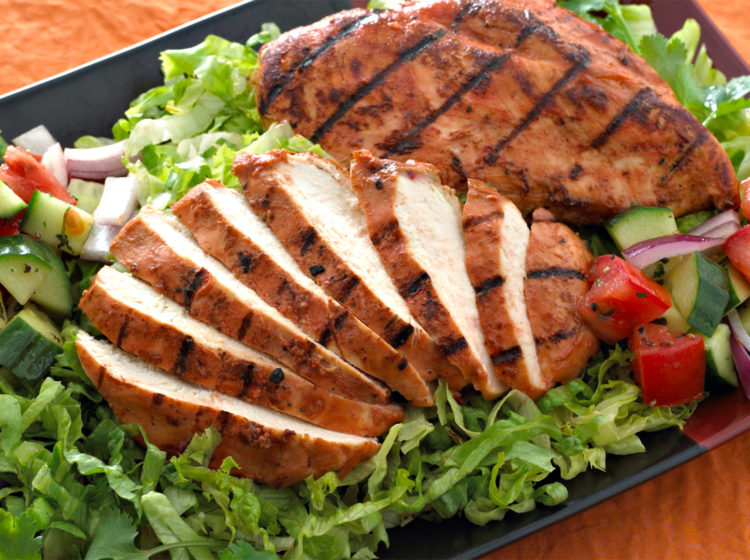 Ingredients
1/2 Cup Organic plain yogurt
2 T Fresh lemon juice
1 T ea. Minced garlic, grated ginger root, and ground cumin
1 tsp ea. Ground coriander, tumeric and paprika
1/2 tsp Cayenne pepper
1/4 tsp ea. Ground cardamom, cloves, and black pepper
Salt & pepper, to taste
Vegetable oil for brushing
Fresh cilantro
Preparation
Chicken Preparation
Prick the chicken all over with a fork.
With a sharp knife, cut slashes in it to allow the marinade to penetrate the meat.
Place the chicken in a large, shallow dish.
Marinade
Combine yogurt, lemon juice, garlic, ginger, cumin, ground coriander, cayenne pepper, paprika, tumeric, cardamom, cloves, black pepper and salt. Mix well, then pour the mixture over chicken and rub it into the meat, turning the chicken several times. Place chicken and marinade in a plastic bag and refrigerate 8 hours or overnight.
Remove the chicken from the refrigerator at least 30 minutes before cooking. Remove the chicken from the marinade, pressing lightly to extract excess marinade,and brush with oil.
Preheat the oven to 450°F
Place the chicken on a rack in a roasting pan, brush with oil.
Bake, turning once, 25 to 30 minutes or until the juices run clear when the meat is pierced near the bone with a knife.
Garnish with fresh cilantro and lemon slices.
Featured Product
You may also like