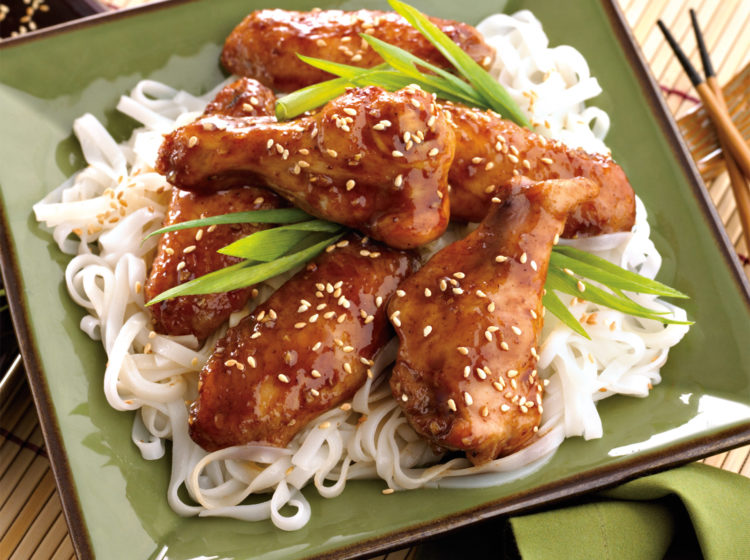 Ingredients
1 Lg garlic clove
3/4 tsp salt
2 Tbs organic soy sauce
2 Tbs organic hoisin sauce
2 Tbs mild organic honey
1 tsp organic Asian sesame oil
Pinch cayenne
1 Pkg Pad Thai noodles
1 1/2 Tbs sesame seeds, lightly toasted
1 scallion (green part only) finely chopped
Preparation
Pad Thai Noodles
Soak dry noodles in warm water while preparing other ingredients, about one hour. Drain well.
Chicken
Put oven rack in upper third of oven and preheat oven to 425°F. Line a large shallow baking pan (17 x 12 inches) with foil and lightly oil foil.
Mince garlic and mash to a paste with salt, using a large heavy knife. Transfer garlic paste to a large bowl and stir in soy sauce, hoisin, honey, oil, and cayenne. Add wings to sauce, stirring to coat.
Arrange wings in 1 layer in baking pan and roast, turning over once, until cooked through, about 35 minutes. Transfer wings to a large serving bowl and toss with sesame seeds and scallion.
Featured Product
You may also like