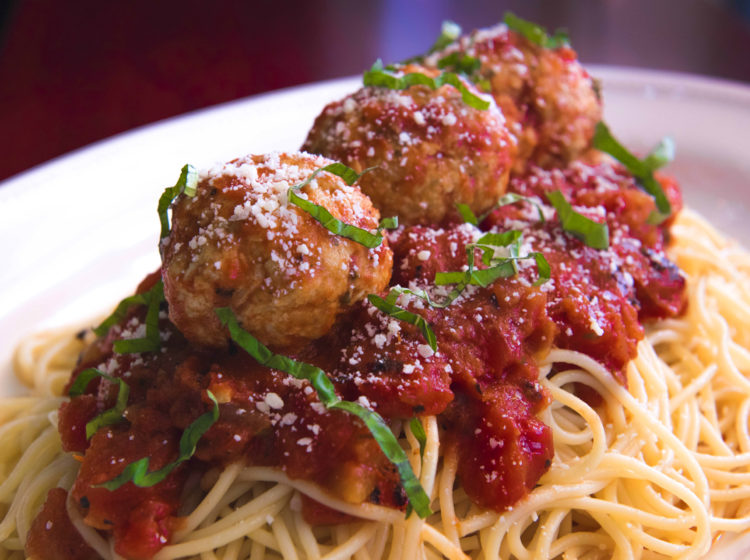 Monica Sechler's Chicken Meatball Recipe
Serves: 4
Prep Time: inutes
Cook Time: inutes
Total Time: inutes
Monica shares Scott's most-requested dish, her own Chicken Meatball recipe.  She uses both Bell & Evans Ground Chicken Breast and Leg meat for the ultimate flavor.  Read her blog to get more tips and alterations of this recipe.  Her advice?  "However you do it, make it your own.  Enjoy!"
Ingredients
Meatballs
1 c. breadcrumbs
1 c. grated Parmigiano Reggiano cheese
1 egg
3 or 4 garlic cloves, finely minced
3 or 4 TB chopped parsley
Red Sauce
1 28 oz. can diced tomatoes
1 qt. jar of your favorite spaghetti sauce
Water to dilute
Preparation
Combine all ingredients thoroughly.
Cover with plastic wrap and chill for one hour.
Use a 2 inch cookie scoop to form meatballs.
Place meatballs on a parchment-lined cookie sheet or tray.
Bake meatballs at 350 for 40 minutes or you can simmer in spaghetti sauce as noted below for 20 minutes and turn after the first 10 minutes.
Bring your red sauce to a simmer and place all 8 meatballs in sauce.
The sauce will come half-way up the meatballs.
Simmer for nine minutes and then carefully turn each meatball with a spoon and repeat on other side nine minutes or until your meat thermometer reads 165 degrees.
Remove meatballs and, presto, that's it!
Featured Product
You may also like