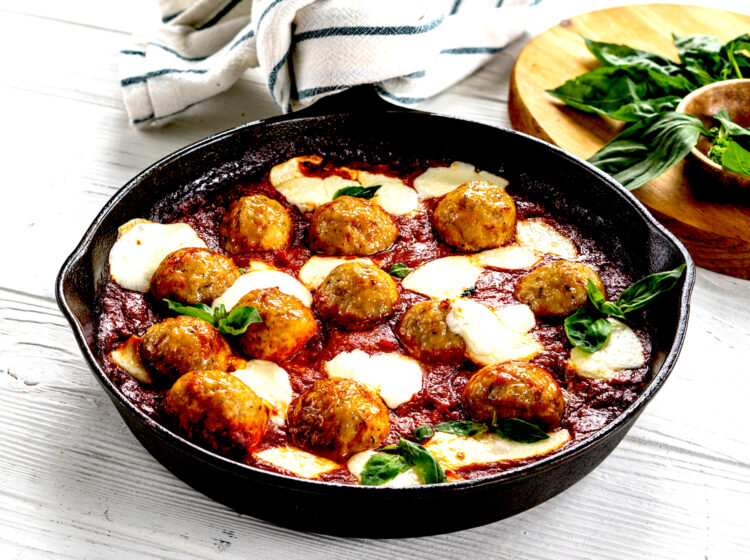 Italian Chicken Meatballs
Serves: 5
Prep Time: inutes
Cook Time: inutes
Total Time: inutes
Ingredients
1 C Italian breadcrumbs
1 Egg
2 oz. Water (room temperature)
2 TB Grated Parmesan (can also use Pecorino Romano)
10-12 ea Fresh Basil leaves
3-4 ea Sprigs Fresh Oregano
2 TB Extra Virgin Olive Oil
Salt & Pepper to taste
Preparation
Place ground chicken in a 4 QT mixing bowl.
In a separate bowl; mix cheese and breadcrumbs. Once incorporated, mix gently into the ground chicken; careful not to overwork the mixture
Using a spoon, portion out meat to your desired meatball size and gently roll to from. I like to make mine about 2". Again, careful not to overmix the meat.
Place a non-stick pan or heavy bottom stainless pan over medium heat. Once the pan is hot add olive oil and a few meatballs.
Brown meatballs on all sides, working in batches.
Once meatballs are browned, add back them all to the pan and cover with your favorite marinara sauce. About one 25 oz jar.
Featured Product
You may also like