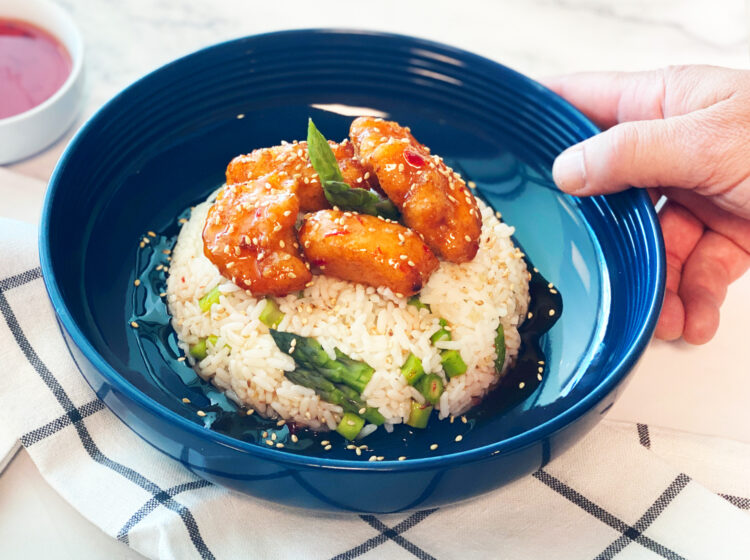 General Tso Chicken Nuggets
Serves: 4
Prep Time: inutes
Cook Time: inutes
Total Time: inutes
Bell & Evans Chicken Nuggets top the list of amazing ingredients in this sweet, sour and spicy Eastern dish.  On the table in 30 minutes or less!
Ingredients
2 cups Cooked Jasmine rice (keep warm)
1 lb Asparagus (slice into ½" rounds, reserving the tips)
4 tsp Toasted sesame seeds (black or white)
6 oz Thai sweet chili sauce
Preparation
Prepare chicken nuggets according to box directions.
Cook rice and reserve, keep warm.
Boil a medium pot of water, add 1 teaspoon of kosher salt. Add asparagus and cook for 90 seconds. Drain and reserve.
In a medium mixing bowl add; asparagus tips, most of the sesame seeds, 3 oz of sweet chili sauce and toss together.
Portion rice into 4 bowls or plates.
Using the empty rice bowl, toss chicken nuggets with remaining chili sauce and sesame seeds. Divide evenly on the 4 bowls and serve.
Add more sweet chili sauce as desired!
Featured Product
You may also like