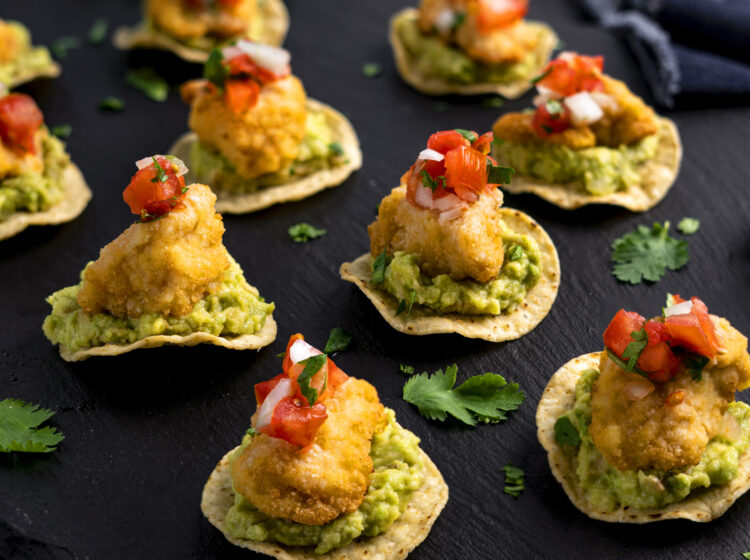 Chicken Nugget Tostadas
Serves: 6
Prep Time: inutes
Cook Time: inutes
Total Time: inutes
Everyone will love these mini Chicken Nugget Tostadas. Be sure to stack up plenty of them because they are equally delicious and adorable.
Ingredients
1 Package Bell & Evans Breaded Chicken Nuggets
1 Avocado, peeled and pitted
¼ Cup chopped onion
Juice of ½ Lime
¼ tsp salt
⅛ tsp cumin cumin
Dash hot sauce
12 Round corn chips
¼ Cup pico de gallo
Preparation
Preheat oven to 375°F. Spread frozen nuggets on a baking sheet and bake for 25-30 minutes, to an internal temperature of 170°F as measured by the use of a meat thermometer..
Make guacamole: Mash avocado in a small bowl. Add onion, lime juice, salt, cumin and hot sauce. Stir to combine.
Top each corn chip with 1-2 tsp guacamole. Top with a baked chicken nugget and pico de gallo. Serve immediately.