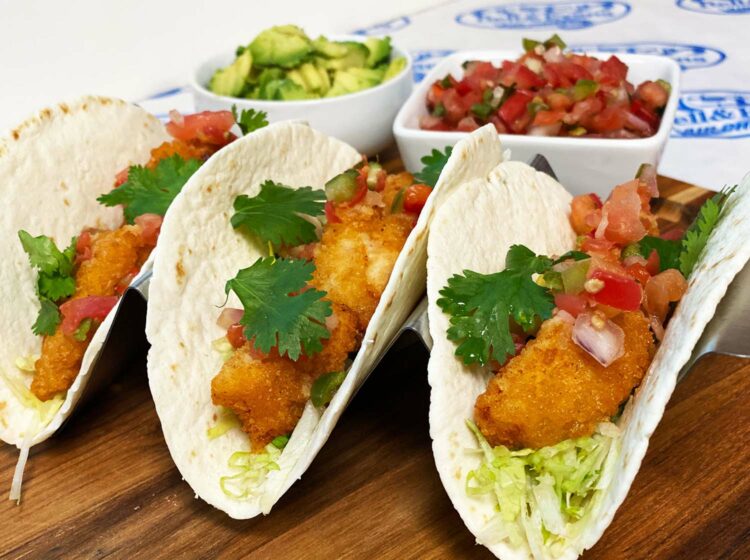 Chicken Nugget Tacos
Serves: 4
Prep Time: inutes
Cook Time: inutes
Total Time: inutes
Ingredients
3 ea Soft corn or flour tortillas (toasted is preferable)
3 ea Hard shell corn tortillas
1 ea Ripe avocado
1 tsp Extra Virgin Olive Oil
Salt and Pepper to taste
3/4 cup Shredded cheddar cheese
1 cup Fresh salsa (usually located in your stores produce section)
1 ea Medium jalapeño (sliced thin, leave seeds in for extra heat)
1/3 bunch Fresh cilantro (you can also use fresh cilantro paste)
3/4 cup Shredded iceberg lettuce
Preparation
Cook chicken nuggets according to box instructions.
Split avocado, remove pit and chop flesh into small to medium pieces. Season with salt and pepper, Extra virgin olive oil and 1 teaspoon of chopped cilantro. Reserve in a small serving bowl.
Put a layer of shredded lettuce on the bottom of the shells and top with chicken nuggets.
Top with salsa, cilantro, and cheese. serve with sliced jalapeños, remaining salsa and the chopped avocado.
Featured Product
You may also like