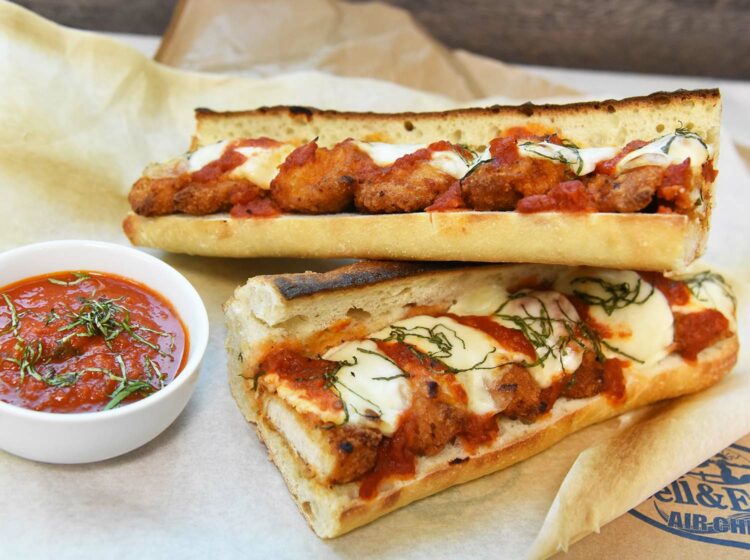 Chicken Nugget Parmesan Sliders
Serves: 8
Prep Time: inutes
Cook Time: inutes
Total Time: inutes
Chicken Parmesan sliders have never been so easy to make.  A sub roll, Bell & Evans Chicken Nuggets, a little marinara and cheese and wala!  It's a party!
Ingredients
6 oz Your favorite Marinara sauce
12 oz. Fresh Mozzarella (sliced ¼ inch)
2 TB Fresh Basil (sliced thin)
1 ea Baguette (on the thin side preferably)
Preparation
Prepare Chicken Nuggets according to package directions.
Heat marinara sauce and preheat oven to 350°F.
Spread a thin layer of sauce on the bottom of the sliced baguette.
Place nuggets inside the bread and top with sauce and cheese.
Sprinkle sliced basil over top and then place into preheated oven.
Bake until cheese is melted and bread is a deep golden brown.
Featured Product
You may also like