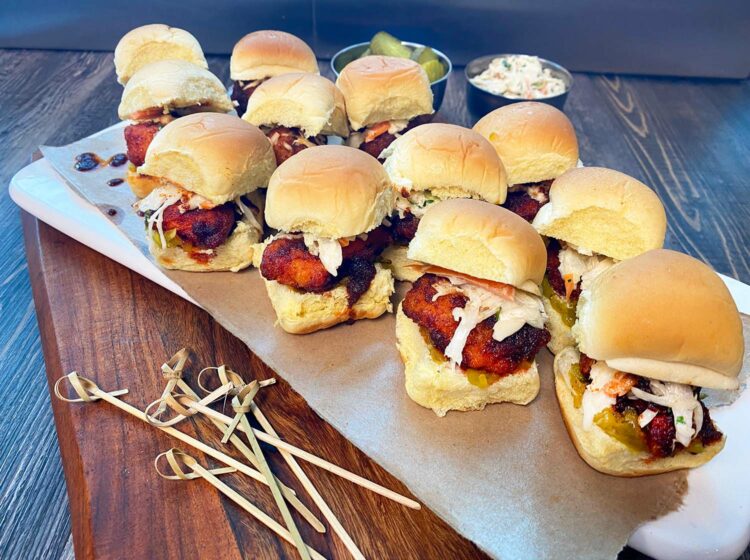 Chicken Nugget Nashville Hot Sliders
Serves: 10
Prep Time: inutes
Cook Time: inutes
Total Time: inutes
Your team's losing?  Win every.time with these Chicken Nugget Nashville Hot Sliders.
Ingredients
Nashville Hot Sauce
1/2 stick Salted butter
1/2 cup Vegetable oil
2 TB Brown sugar (dark is preferable)
1 TB Chili powder
3/4 TB Garlic powder
1 TB Smoked paprika
2 tsp Sea salt
2 tsp Black pepper
4 TB Cayenne pepper
Preparation
Melt butter, add oil, sugar and seasonings. Mix well and keep warm.
Cook chicken nuggets according to directions.
Slice rolls across mid-section and spread pickle relish liberally on the bottom half.
Toss cooked nuggets in Nashville hot mixture and coat liberally on all sides.
Place Nashville coated nugget on bottom half with relish.
Top with 1 Tablespoon+ of coleslaw.
Featured Product
You may also like