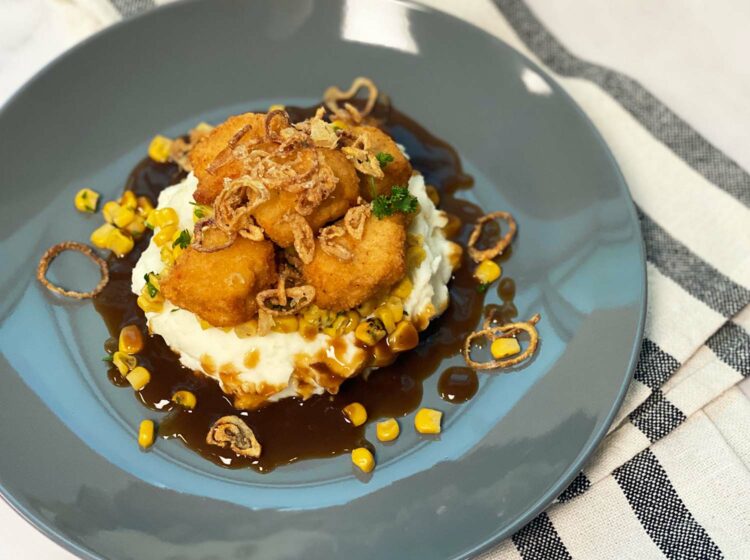 Chicken Nugget Mashed Potato Bowl
Serves: 4
Prep Time: inutes
Cook Time: inutes
Total Time: inutes
Ingredients
16 oz box Mashed potatoes (homemade or store bought)
1 cup Corn kernels (fresh is best, frozen, or canned is fine)
6 oz Chicken gravy
2 ea Large Shallots
1 TB All-purpose flour
1/2 tsp Sea salt
3 oz Vegetable oil
Preparation
Prepare Chicken Nuggets and Mashed potatoes according to package directions.
Slice shallots across to create "rings." Separate slices into individual rings and place into small mixing bowl.
Toss shallot rings with flour and heat up a medium sized sauté pan and add oil. Should be about 350-375 degrees.
Fry the floured shallot rings until a deep golden brown, remove and place in a small bowl lined with a paper towel. Season with sea salt.
Place 4 oz of the mashed potatoes on plate/bowl and top with a large spoonful of corn
Top with chicken nuggets, gravy, and a handful of frizzled, crispy shallots.
Featured Product
You may also like