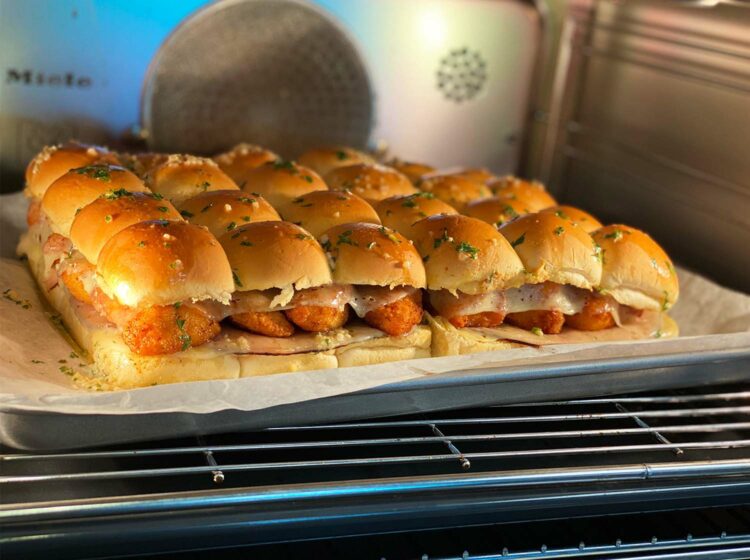 Ingredients
16 pieces Bell & Evans Organic Chicken Nuggets
1 pkg Martins Potato Dinner Rolls
6-8 pieces Black forest ham slices
12-16 Swiss cheese slices
4 TB Honey Dijon mustard
2 TB Chopped garlic
3 TB Butter
1 TB Chopped parsley
Salt & pepper to taste
Preparation
Prepare chicken nuggets according to package directions.
Slice rolls across mid-section. Place bottom section in a cookie sheet. Liberally spread mustard on bottom and top half of cut rolls.
Make a single layer of swiss cheese and ham on the bottom layer.
Place chicken nuggets on top and add another layer of swiss cheese on top.
Melt butter, add salt & pepper, garlic, 1 Tablespoon of mustard and chopped parsley.
Place top half over the sliders and with a pastry brush liberally coat the sliders with melted butter mixture.
You may also like