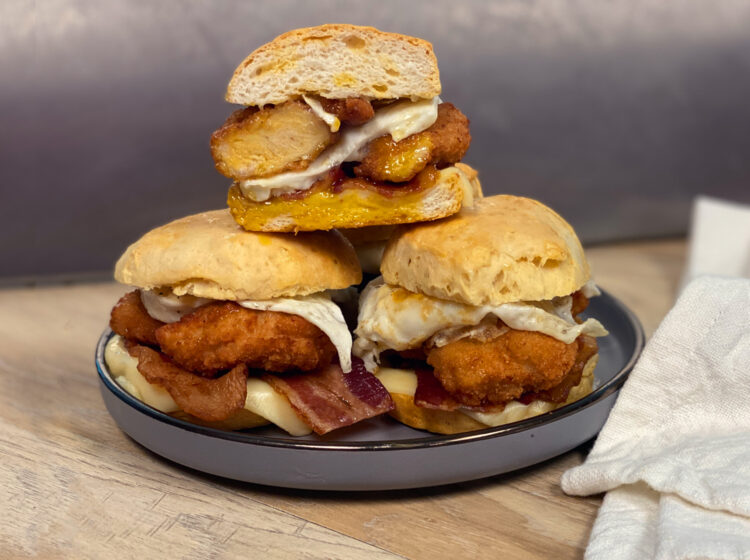 Chicken Nugget Breakfast Biscuit
Serves: 6
Prep Time: inutes
Cook Time: inutes
Total Time: inutes
Ingredients
6 ea Biscuits (store bought, pre-made or your favorite recipe)
6 ea Eggs
6 ea Cooked bacon slices (cut in half after cooking)
6 ea American or Cheddar cheese slices
Preparation
Prepare Chicken Nuggets according to package directions.
Cook or warm biscuits and slice in half.
Cook eggs over easy or preferred style (Sunny side up, hard, or scrambled).
Pre-heat oven to 400 degrees.
Place a slice of cheese and two half slices of bacon on bottom section of each biscuit bottom. Place into an oven safe tray or cookie sheet.
Add 2 chicken nuggets on top of the bacon and cheese, top with an egg.
Place biscuit tops on each sandwich and then place all biscuits into pre-heated 400 degree oven for 3 minutes to toast.
Featured Product
You may also like