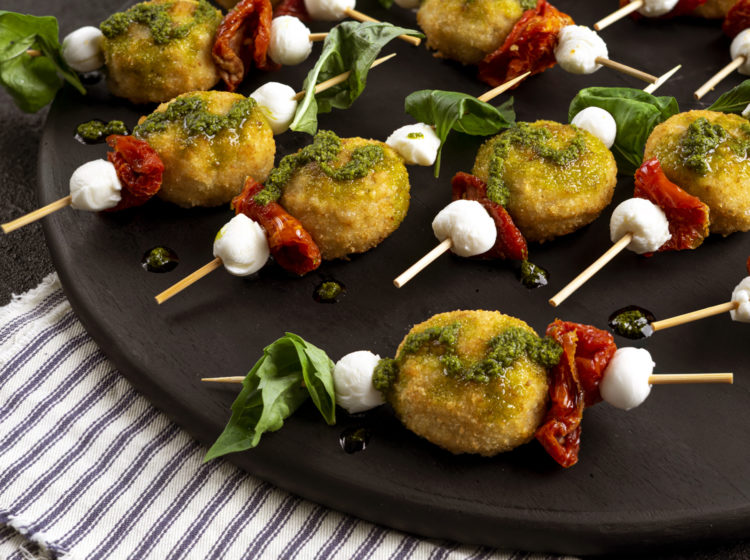 Caprese Pesto Chicken Bites
Serves: 10
Prep Time: inutes
Cook Time: inutes
Total Time: inutes
Your guests are going to love these simple, quick and elegant appetizers. The classic flavors of tomato, basil and mozzarella are a perfect accompaniment to our Parmesan Breaded Chicken Meatballs.
Ingredients
10 Oil packed sun-dried or roasted tomatoes
10 Small mozzarella balls
10 Large fresh basil leaves
10 Bamboo skewers preferably 6-8"
¼ Cup prepared pesto
Preparation
Preheat oven to 375°F. Spread frozen meatballs on a cooling rack on a baking sheet and bake for approximately 30 minutes, to an internal temperature of 170°F as measured by the use of a meat thermometer.
While the meatballs are heating, skewer the tomatoes and mozzarella. Fold basil leaves and skewer them after the mozzarella.
Once meatballs are cool enough to handle, add meatballs to skewers.
Drizzle with pesto and serve.
Featured Product
You may also like