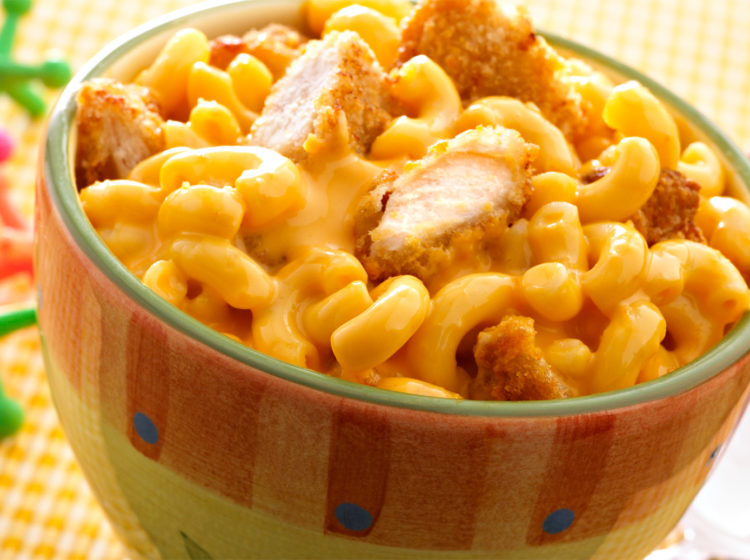 Ingredients
8 Tbs butter
1/2 Cup flour
4 Cups whole milk
1 lb. sharp cheddar cheese, grated
salt and pepper, to taste
1 lb. small elbow macaroni
Preparation
Chicken Nuggets
Preheat oven to 350°F.
Bake according to package directions. Cut nuggets in half. Set aside.
Macaroni
Cook macaroni in large pot of boiling salted water until just tender but still firm to bite. Drain. Transfer to very large bowl.
Melt 6 Tbs butter in same large pot over medium heat. Add Flour. Stir 2 minutes.
Gradually whisk in milk. Bring to a boil, whisking constantly. Reduce heat and simmer sauce 2 minutes.
Add all cheeses, salt and pepper. Whisk until cheese melts and sauce is smooth, about 2 minutes. Remove from heat.
Mix cheese sauce into macaroni. Mix in chicken pieces. Mound mixture in a 13 x 9 x 2 glass baking dish.