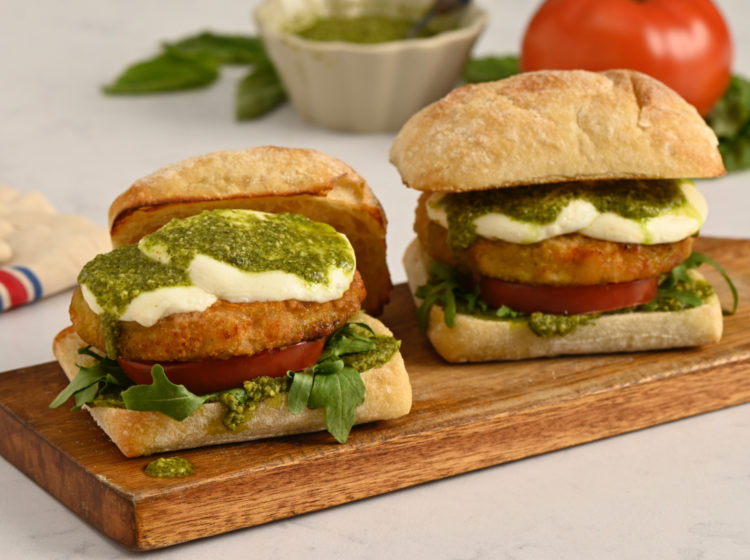 Air Fryer Chicken Pesto and Arugula Sandwich
Serves: 4
Prep Time: inutes
Cook Time: inutes
Total Time: inutes
Deliciousness has never been so easy. Pop our Bell & Evans Chicken Patties in the Air Fryer, add fresh mozzarella and a chunky slide of Beefsteak tomato topped with your favorite greens.  Yum!
Ingredients
4 Ciabatta buns
1/3 cup Basil pesto
5 oz Fresh mozzarella, cut into 8 slices
1 Beefsteak tomato, sliced thick
3 cups Arugula
Preparation
Preheat air-fryer to 400°F. Place frozen chicken patties in a single layer in air-fryer. Cook until fully cooked through, or until internal temperature reaches 165°F, about 11-12 minutes. Transfer patties to a plate, and set aside.
Place buns inside air-fryer and cook until lightly toasted, about 1-3 minutes.
Spread pesto evenly on the bottom of each bun. Top with mozzarella, hot chicken patties, tomato, arugula and lid of bun. Serve hot and enjoy.
Featured Product
You may also like