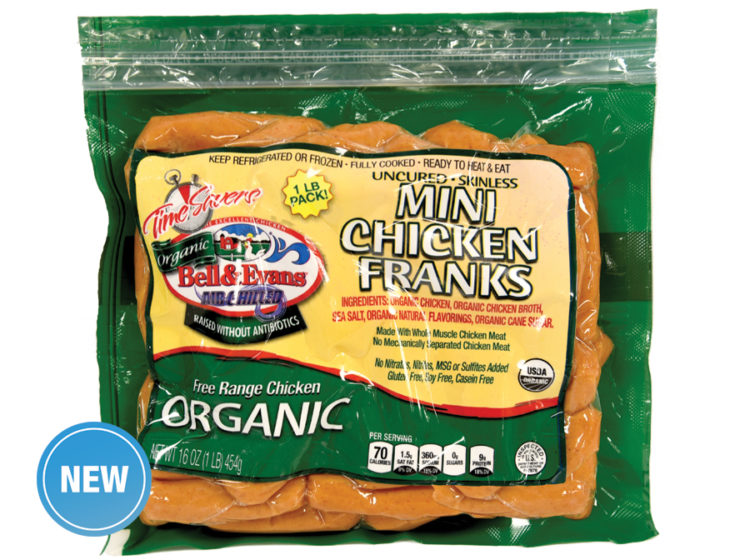 Uncured Organic Mini Chicken Franks – NEW
Do you love crockpot meals?  How about crockpot picnic snacks?  These Mini Chicken Franks are so versatile.  Add your favorite BBQ sauce, wrap with bacon and heat and they are the perfect picnic or game snack…. and only 5 ingredients!
Organic chicken, organic chicken broth, sea salt, natural flavorings, organic cane sugar.
REHEATING INSTRUCTIONS:
Our Organic Chicken Franks are fully cooked.
GRILL:
Grill or pan sauté over medium heat 4 to 7 minutes, turn frequently. For children younger than 5, cut lengthwise
Featured Recipe
You may also like