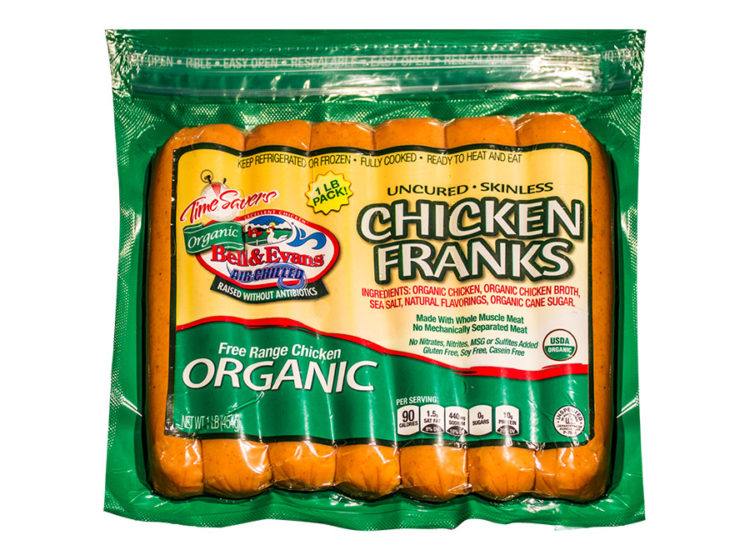 Uncured Organic Chicken Franks
The perfect organic tailgating staple or a quick snack for the kids, our organic chicken franks taste delicious and are made from whole breast and leg meat. With very few simple ingredients, they have no room for fillers, additives or preservatives.
No Hormones
This product is free from artificial growth hormones.

No Junk
This product is made with no fillers, no preservatives and no artificial flavors—in other words, no junk.

Free Range

Time Saver
Organic Chicken, Organic Chicken Broth, Organic Cane Sugar, Sea Salt, Celery Powder, Organic Paprika/Organic Paprika Extract, Organic Spices, Organic Garlic
REHEATING INSTRUCTIONS:
Our Organic Chicken Franks are fully cooked.
GRILL:
Grill or pan sauté over medium heat 4 to 7 minutes, turn frequently. For children younger than 5, cut lengthwise
Featured Recipe
You may also like