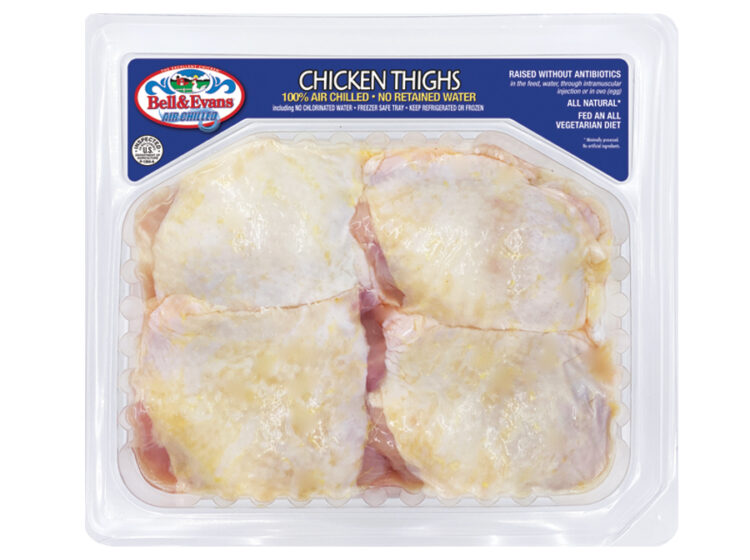 Thighs
Fried or baked, these skin-on chicken thighs deliver on deliciousness, while ensuring your family eats the healthiest chicken dinners. The whole thigh is possibly the boldest flavor of all chicken parts. No added chlorinated water. No antibiotics. Just full-fledged taste.
"I purchased chicken thighs this morning and the product is fresh and easy to open. It is amazing to see how much thought that you put into how your product is packaged - including the vacuum seal, ease of opening, and that it can go right into the freezer without additional protection from the cold. Thank you!"
This item is also available at select retailers in Fresh Freeze. Our Fresh Freeze® line of chicken is packed in our unique vacuum-sealed tray and fresh frozen to lock in its own natural flavor and juices for up to 12 months.
No Hormones
This product is free from artificial growth hormones.

No Junk
This product is made with no fillers, no preservatives and no artificial flavors—in other words, no junk.
Featured Recipe
You may also like