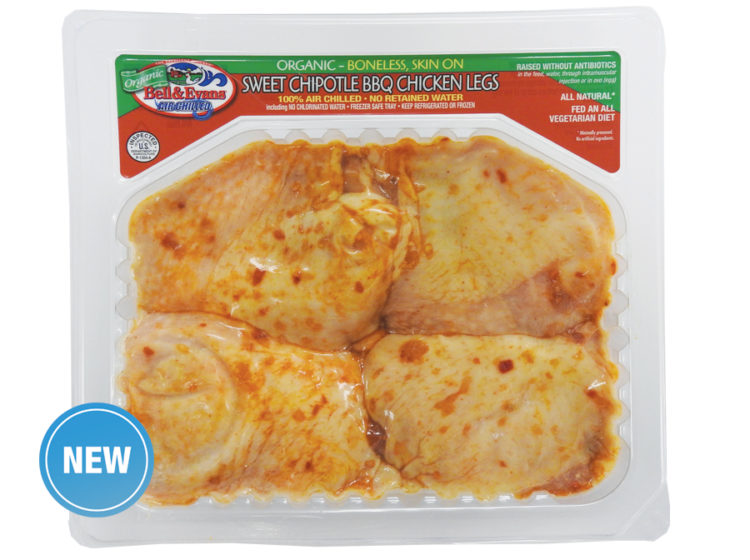 Organic Sweet Chipotle BBQ Boneless Skin-on Legs – NEW
We're spicing things up!  NEW from Bell & Evans, our organic seasoned Dry Rub Whole Boneless Skin On Legs, lightly coated with Sweet Chipotle and Barbecue spices.
Organic chicken leg meat, sea salt, organic garlic, organic onion, organic cane sugar, organic chipotle pepper, organic chili pepper, organic cumin, organic tomato, organic rice starch, natural extractives of chipotle pepper, natural extractives of paprika.