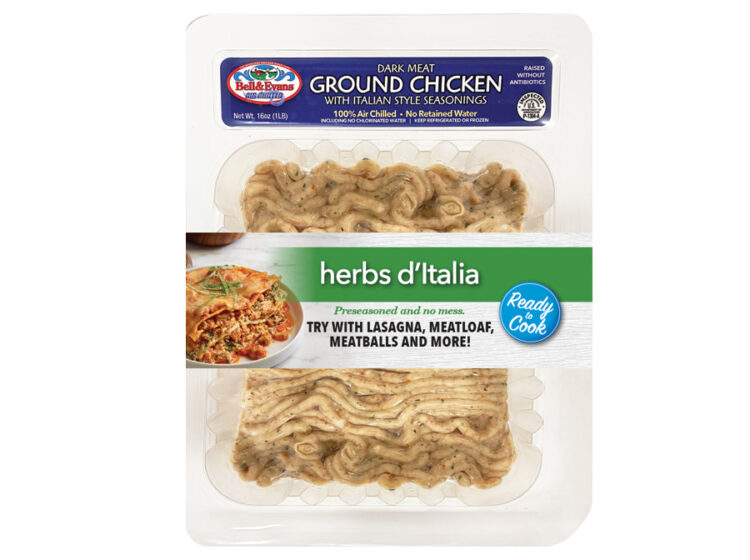 Seasoned Ground Chicken – Herbs d'Italia
Our new pre-seasoned Ground Chicken Herbs D'Italia is so versatile.  This item will make Italian dinners a snap! It's perfect for special diets that eliminate high-fat foods like beef. Our 100% Air Chilled method ensures that our product contains no added broth, water and NO chlorine.
No Hormones
This product is free from artificial growth hormones.

No Junk
This product is made with no fillers, no preservatives and no artificial flavors—in other words, no junk.

Time Saver
Chicken Leg Meat, Less than 2% of: Dried Garlic, Sea Salt, Dried Vinegar, Spices (Black Pepper, Basil, Thyme, Oregano, Rosemary), Dried Red Bell Pepper, Dried Onion, Natural Flavors, Dried Parsley, Dried Vegetable Stock (Carrot, Onion, Celery), Maltodextrin, Dried Lemon Juice Concentrate.
Featured Recipe
You may also like