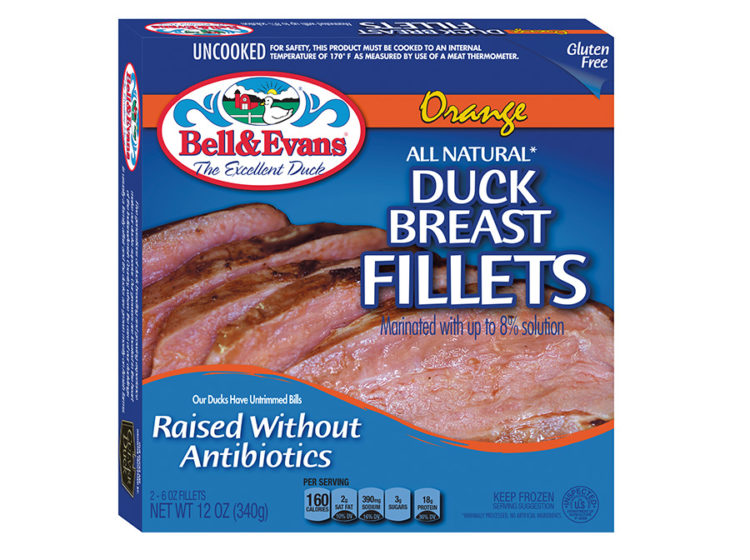 Orange Duck Breast Fillets
The perfect shortcut for your Duck a l'Orange recipe. These all-natural 2.6 oz premium duck breast fillets are delicious and filled with flavor.
All natural* boneless duck breasts, water, brown sugar, honey, maltodextrin, sea salt, oil of orange and spices.
*Minimally processed. No artificial ingredients.
Boxed duck breast fillets are uncooked. For safety, this product must be cooked to an internal temperature of at least 165° F as measured by a meat thermometer. Cooking times may vary.
Place duck skin side down.
Turn temperature to medium/high.
Drain off excess fat as desired, until skin is crisp and rendering stops.
Cook meat side down to an internal temperature of 165° F. Immediately remove from heat and serve.
If grilling, cook each side as desired to an internal temperature of 165° F.