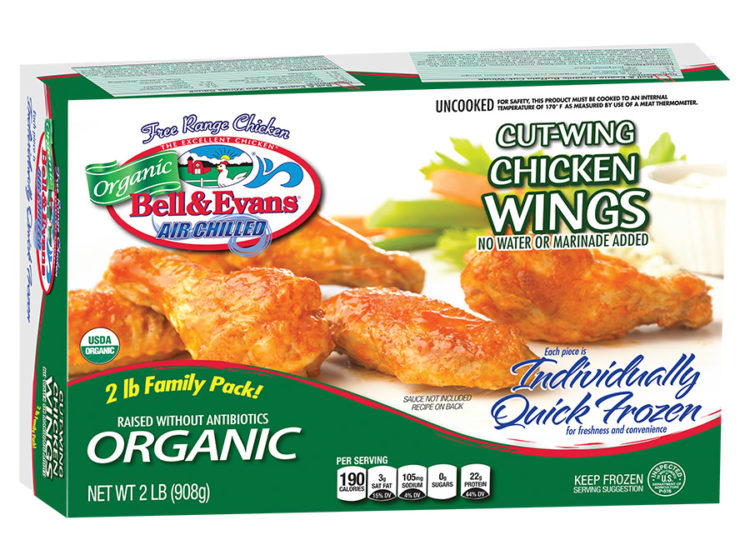 Individually Quick Frozen Organic Cut Wings
Our individually quick frozen organic cut chicken wings are the perfect way to enjoy Buffalo wings at home. Look for the delicious recipe on the box! These organic wings are quick frozen for freshness, and the resealable 2 lb. family size box makes it easy to cook single or family servings.
Each cut wing is Individually Quick Frozen, so you can defrost only the chicken cut wings you need! Cover chicken and allow to defrost in the refrigerator overnight.
Pan Fry: Place 1 tablespoon of olive oil in a skillet over medium-high heat. Season chicken with salt and pepper on each side and place in the pan. Cook until golden brown, then turn over and cook the other side, approximately 3-5 minutes, or until the internal temperature reaches 170°, and the middle is no longer pink. Serve immediately.
KEEP FROZEN. READY TO COOK.