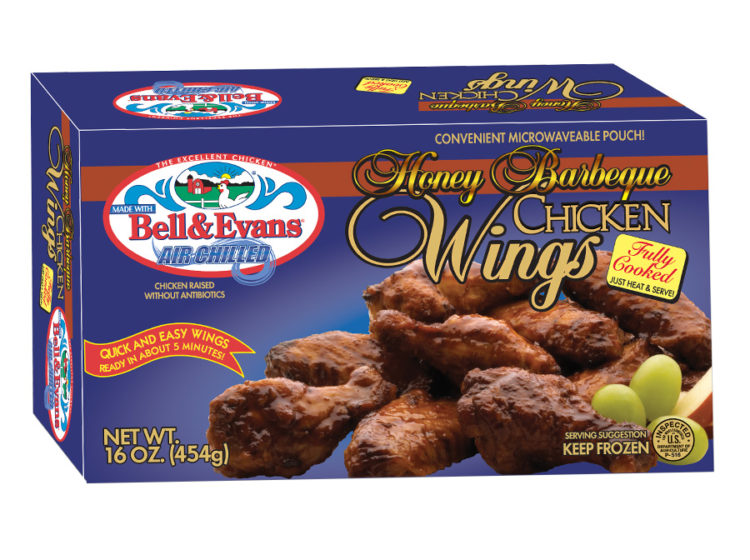 Fully Cooked Honey Barbecue Chicken Wings
Yummy honey barbecue with a rich smoky flavor. These wings are sure to be a big hit at your party. All natural. No chemical additives or preservatives.
Tomato powder, cane sugar, vinegar, rice starch, salt, spice, natural smoke flavor.
This product is fully cooked. Caution: Pouch is hot after reheating. HANDLE WITH CARE.
EASY METHOD:
1. Place unopened pouch, print side up, on microwaveable plate or paper towel. DO NOT PIERCE POUCH.
2. Heat in microwave on high setting for 5-6 minutes. times may vary depending on microwave. Pouch will inflate and may produce a whistling sound. A few droplets of sauce may escape through the vent during the heating process. This is normal.
3. When wings have reheated, grip bag at criped seal, CAREFULLY trim corner of the pouch and serve.
CONVENTIONAL OVEN METHOD
1. Preheat oven to 375°F.
2. Place frozen wings on baking sheet.
3. Heat 18-20 minutes, turning wings over after 10 minutes.
KEEP FROZEN. READY TO HEAT AND EAT.