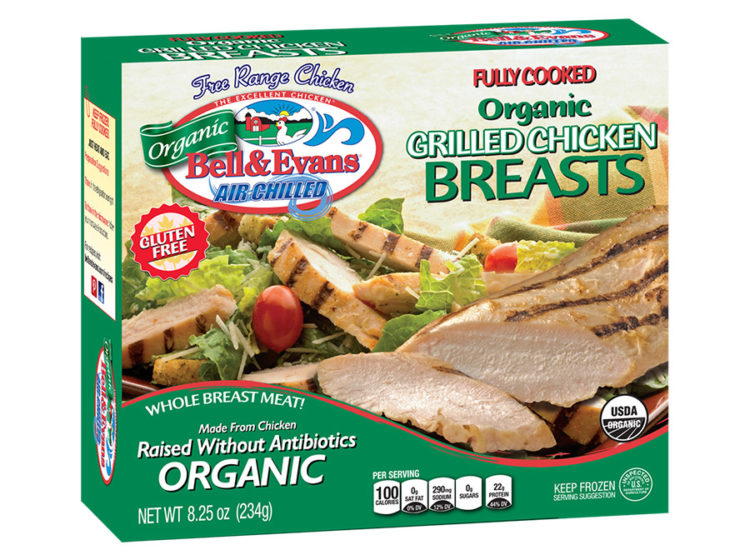 Fully Cooked Grilled Organic Chicken Breasts
Our frozen, grilled chicken breasts are the ultimate organic convenience food. Perfect for salads, fajitas, sandwiches or partnered with a delicious, quick pasta meal. They're also a great option for gluten free diets.
Organic boneless skinless chicken breasts, water, sea salt, organic rice starch.
Thaw in the refrigerator overnight.  To thaw in the microwave, follow your microwave instructions.
Featured Recipe
You may also like