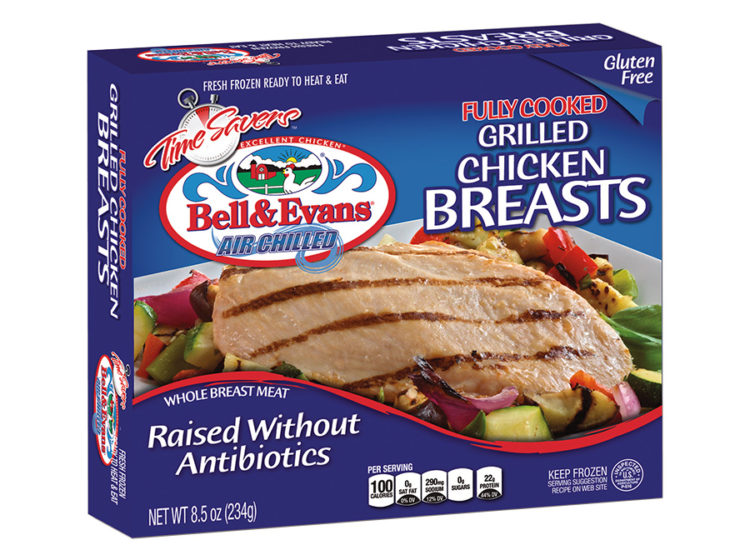 Grilled Chicken Breasts
These delicious and tender fully cooked grilled chicken breasts thaw in just five minutes. Perfect for any salad, sandwich or quick and easy pasta dish.
Boneless skinless chicken breasts, water, sea salt, rice starch.
Boxed Grilled Chicken Breasts are fully cooked.
Thaw in the refrigerator overnight. To thaw in the microwave, follow your microwave's instructions.
Serving Suggestion: Great for Chicken Caesar Salad, Chicken Salad, Fajitas, Pasta with Chicken and Chicken Quesadillas
Featured Recipe
You may also like