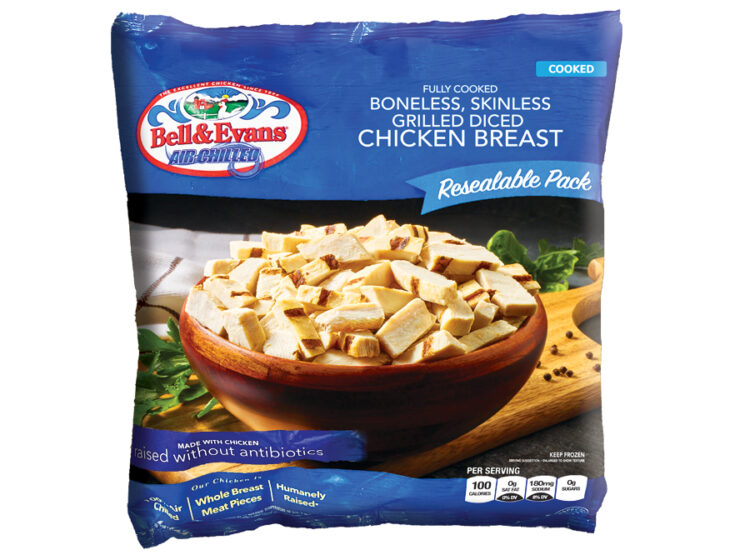 Fully Cooked Grilled Diced Chicken Breast
Our Fully Cooked Diced Breast Pieces are an easy solution for all of your go-to favorites. They are perfect to include in a quick meal and reseal for later.
No Hormones
This product is free from artificial growth hormones.

No Junk
This product is made with no fillers, no preservatives and no artificial flavors—in other words, no junk.

Time Saver
Boneless, Skinless Chicken Breast Meat, Water, Rice Starch, Sea Salt.
This Product is Fully Cooked and Gluten Free.
Preparation Suggestions:
Remove amount of product needed and thaw in the refrigerator overnight.
To thaw in the microwave, follow your microwave's instructions.
Tightly reseal the bag to prevent freezer burn to the remaining product.
Featured Recipe
You may also like