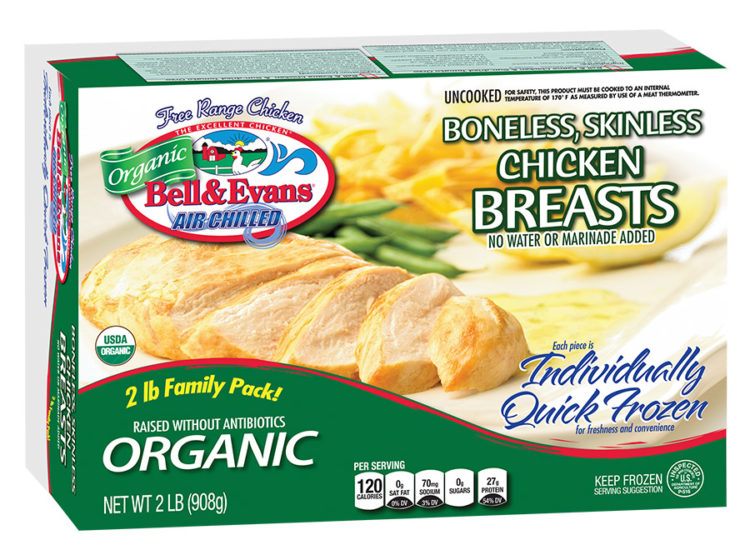 Individually Quick Frozen Organic Chicken Breasts
Our organic, boneless, skinless chicken breasts are the same great quality you'd expect from our fresh chicken, but quick frozen for freshness and convenience. Although they come in a 2 lb family size box, they're individually frozen so you can make one at a time.
Organic boneless skinless chicken breasts.
Each breast is Individually Quick Frozen, so you can defrost only the chicken breasts you need! Cover chicken and allow to defrost in the refrigerator overnight.
Pan Fry: Place 1 tablespoon of olive oil in a skillet over medium-high heat. Season chicken with salt and pepper on each side and place in the pan. Cook until golden brown, then turn over and cook the other side, approximately 3-5 minutes, or until the internal temperature reaches 170°, and the middle is no longer pink. Serve immediately.
KEEP FROZEN. READY TO COOK.