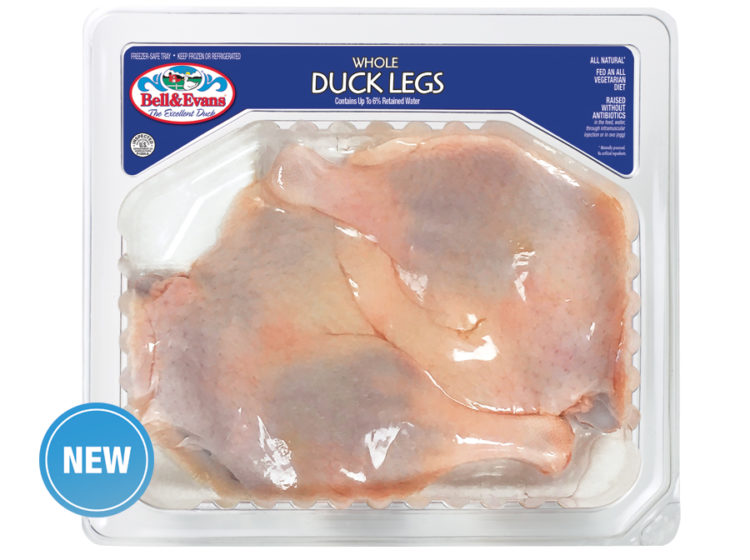 Duck Legs
Whole bone-in, skin-on Duck Legs are a great protein source, high in vitamins and good fats.   Dark meat lovers will enjoy it's rich flavor  and moist texture.  Bell & Evans Duck Legs have more meat and less fat than most Pekin Ducks.
No Hormones
This product is free from artificial growth hormones.

No Junk
This product is made with no fillers, no preservatives and no artificial flavors—in other words, no junk.