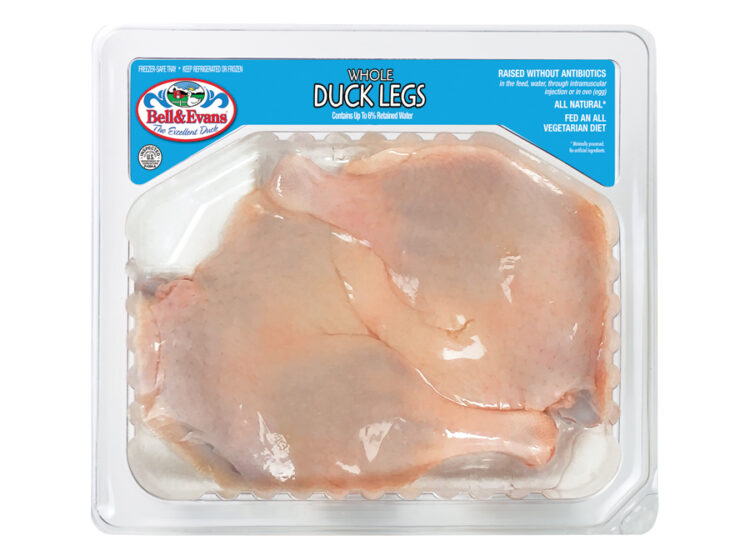 Duck Legs
Whole bone-in, skin-on Duck Legs are a great protein source, high in vitamins and good fats.   Dark meat lovers will enjoy it's rich flavor  and moist texture.  Bell & Evans Duck Legs have more meat and less fat than most Pekin Ducks.
No Hormones
This product is free from artificial growth hormones.

No Junk
This product is made with no fillers, no preservatives and no artificial flavors—in other words, no junk.
Boxed duck breast fillets are uncooked. For safety, this product must be cooked to an internal temperature of at least 165° F as measured by a meat thermometer. Cooking times may vary.
Place duck skin side down.
Turn temperature to medium/high.
Drain off excess fat as desired, until skin is crisp and rendering stops.
Cook meat side down to an internal temperature of 165° F. Immediately remove from heat and serve.
If grilling, cook each side as desired to an internal temperature of 165° F.
Featured Recipe
You may also like