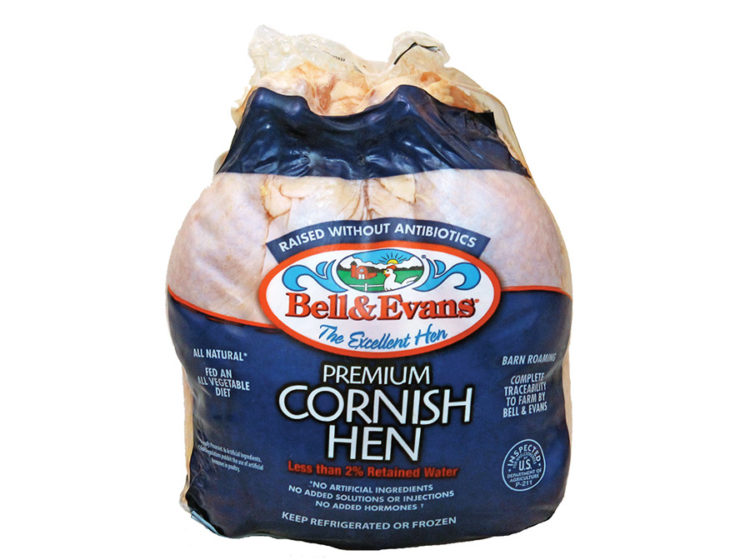 Cornish Hen
Impress your family and guests with their own little chicken. Quick and easy to prepare, our Cornish hens are delectable and flavorful.
No Hormones
This product is free from artificial growth hormones.

No Junk
This product is made with no fillers, no preservatives and no artificial flavors—in other words, no junk.

Free Range
Cornish Game Hens may be prepared by following any Chicken recipe. Either roasted whole by baking in a 350°F oven for 1 – 1 ½ hours until brown or split and grilled or broiled.
We highly recommend the use of both oven thermometers and meat thermometers! Insert the meat thermometer into the hen, NOT TOUCHING BONE. A reading of 175°F indicates the hen is done.
Featured Recipe
You may also like