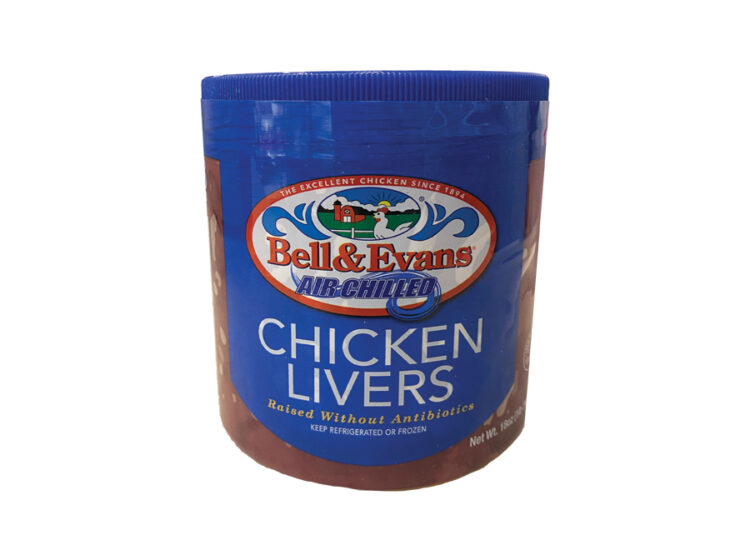 Chicken Livers
If you like chicken liver paté, you'll love Bell & Evans chicken livers.  Our chicken livers are bite size pieces of deliciousness, full of flavor and natural juices.  They are available in 1 lb. and 5 lb. containers at most retailers that sell our line of fresh items.
No Hormones
This product is free from artificial growth hormones.

No Junk
This product is made with no fillers, no preservatives and no artificial flavors—in other words, no junk.
Keep refrigerated or frozen.  Do not microwave in container.
Featured Recipe
You may also like