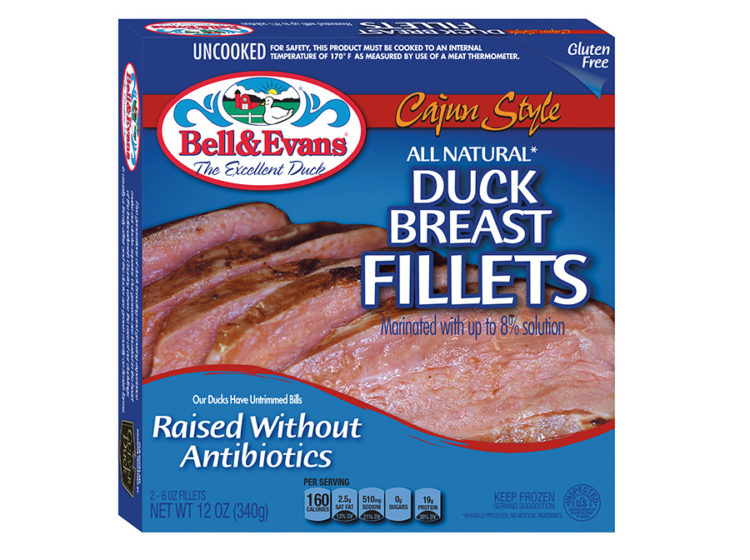 Cajun Duck Breast Fillets
These 2.6 oz premium Cajun duck breast fillets contain no preservatives, no additives and no fillers. Seasoned with delectable Cajun seasonings, they're perfect in fajitas.
All natural* boneless duck breasts, sea salt, maltodextrin, spices (including white, black and red pepper), garlic powder and onion powder.
*Minimally processed. No artificial ingredients.
Boxed duck breast fillets are uncooked. For safety, this product must be cooked to an internal temperature of at least 165° F as measured by a meat thermometer. Cooking times may vary.
Place duck skin side down.
Turn temperature to medium/high.
Drain off excess fat as desired, until skin is crisp and rendering stops.
Cook meat side down to an internal temperature of 165° F. Immediately remove from heat and serve.
If grilling, cook each side as desired to an internal temperature of 165° F.