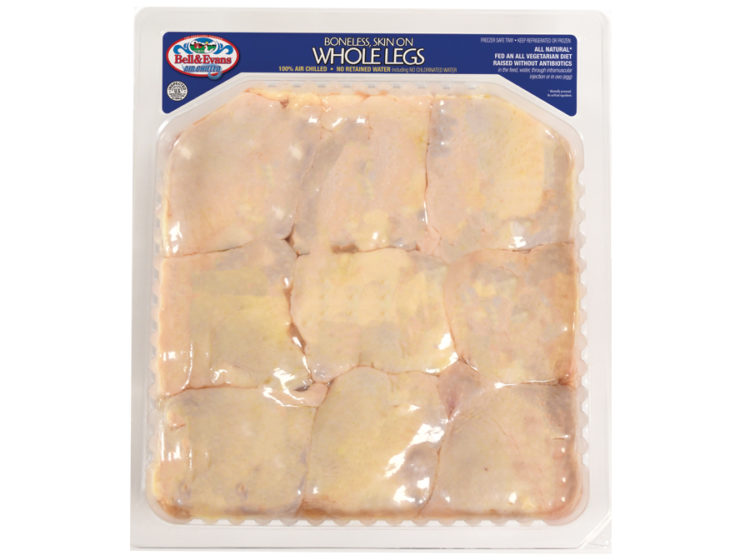 Boneless Skin-on Legs, Family Pack
The best cut of meat you never see at the grocery store, Boneless Skin-on LEGS!  This new cut of meat opens up many new opportunities for dark meat lovers.  Wrap around your favorite stuffing, veggies or cheese and serve a gourmet meal that will amaze friends and family.
No Hormones
This product is free from artificial growth hormones.

No Junk
This product is made with no fillers, no preservatives and no artificial flavors—in other words, no junk.
Featured Recipe
You may also like