Organic Initiatives
True Organic Chicken
Bell & Evans built the most comprehensive and trusted organic chicken program in the world. Since 2009, we've been committed to bringing the best organic chicken to your grocery store shelves.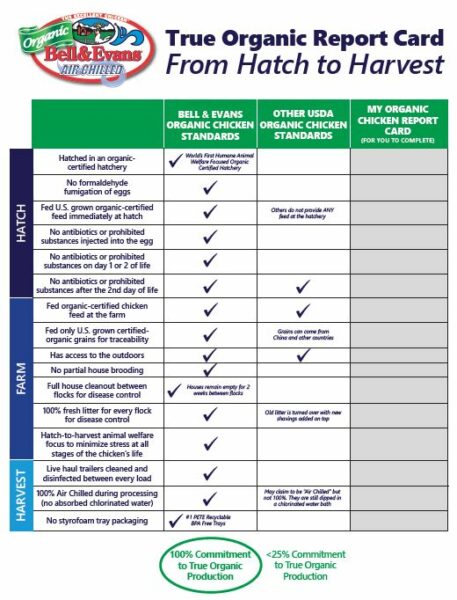 You make the decision on what is important to you when it comes to organic.   Use this scorecard to see Bell & Evans true organic program vs the minimum USDA requirements.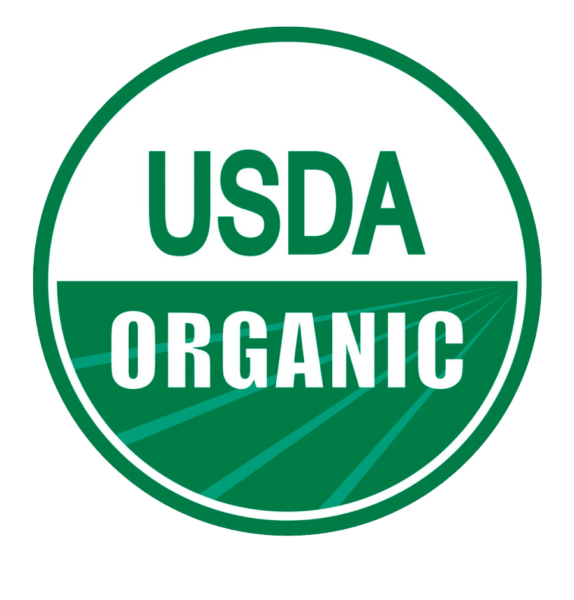 How do you know your organic supplier is really invested in organic? Some big companies buy smaller producers to fill a niche (like organic) in their portfolio. The problem? That organic niche program may be only a small percentage of their overall business. And that means it's not that important. It also makes the organic allowable shortcuts very attractive to meet the bare-minimum requirements.
Bell & Evans is 100% committed to true organic chicken.
100% of our facilities are organic-certified, some among the first in the world.
We are certified organic by Pennsylvania Certified Organic, a USDA-accredited certifier that performs regular on-site inspections.
We use 100% U.S. grown organic-certified grains in our organic chicken feed. This diet—plus our low-stress, humane living conditions—keep our chickens healthy without the need for growth hormones, antibiotics or other additives.
100% of our chicken houses are built for organic transition, because we continue to promote and grow organic.
Half of our total production (and counting) is certified organic. We're truly invested.
In addition to being organic, 100% of our product is Air Chilled.  No added chlorinated water to this chicken!
Learn more about what makes chicken "organic."
Where it begins
The Hatchery
Welcome to world's first organic certified and animal-welfare-focused chicken hatchery.
Our organic certified hatchery is our only operating hatchery. Every single chicken at Bell & Evans starts its journey here. Our hatchery is a complete departure from traditional poultry practices, which means:
Home Sweet Home
Our Farm
Our chicks are transported from the hatchery to the chicken house in less than an hour, with plenty of organic feed to snack on during the trip. Watch the video below to learn more about our unique family farms. Our live haul trailers are cleaned and disinfected between every load.
Our goal is to raise happy, healthy chickens. We do this by ensuring all organic chickens are:
Processing
Our Reputation for Quality
We're committed to every step on the path from the hatchery to your grocery store shelves. Our work benefits our chickens, our employees, our environment and you.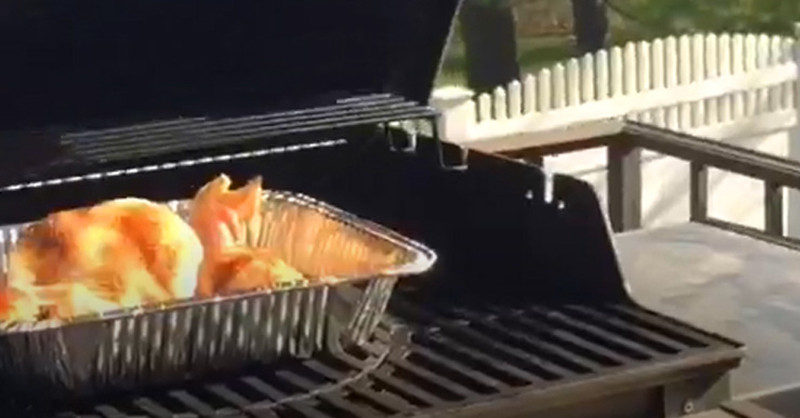 We work hard to ensure you get the best tasting chicken possible. Our methods prioritize enhancing our chicken's flavor and tenderizing the meat. To do this, we use:
Our Commitment
100% Commitment to True Organic Production
We were the first chicken producer to remove the use of antibiotics from 100% of our production more than 20 years ago, but we didn't stop there. We continue to innovate new ways to keep our chickens, and our customers, happy and healthy. Learn more about our processes and see how we rank.
TAKING ORGANIC TO THE NEXT LEVEL
We believe that the future of farming is organic. We're committed to growing our organic production and continuing to innovate to better serve our chickens, our environment and our customers.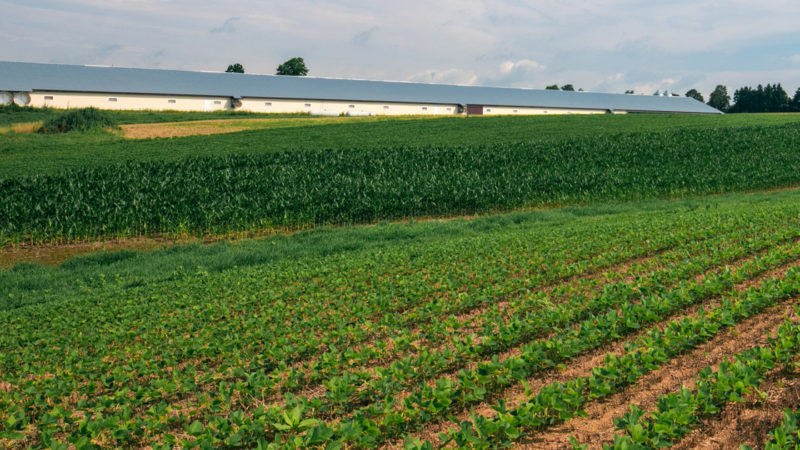 blog
Organic Chickens, Explained
Scott Sechler knows a thing or two about organic chicken. Learn more about what sets Bell & Evans apart from the other organic chickens in your grocery store, and read more stories from Scott's blog.