About Chef Paul Greenblatt
Paul Greenblatt recently joined Bell & Evans as Director of Customer Marketing and Programs.  He splits his time between sales and marketing, generating ideas to promote our products to our customers and, furthermore, their customers.  You can imagine how Paul's 25 years in the food industry set him up for success in this role.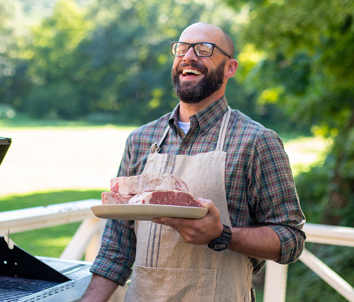 Paul began his foodie career at age 12, working as a dish washer and baker's helper in a kosher bakery.  He "graduated" from that job to prep cook, fry-guy, pizza cook and eventually pizzeria owner before literally becoming a graduate of The Culinary Institute of America.  As a classically trained chef, Paul spent many years at the legendary 5-star, 5-diamond Le Bec Fin of Philadelphia and the Four Seasons Hotel in New York City.
As his family grew, Paul departed the restaurant scene to join the retail sector where he could follow his passion for food.  He became a fishmonger and then a butcher for Whole Foods Market where he developed a love for cutting meat.  It seems fate led him to Bell & Evans after a fulfilling career in the service industry.  Now, Paul brings his culinary ideas and skills to our test kitchen for the benefit of our customers.
About The Big Mess
As much as I loved to cook professionally, cooking for my family is my favorite.  With 4 children it is challenging to find the time to sit down to a family dinner after soccer, wrestling, or dance.
Most parents can agree, families are just busy!  That's why I use the Air Fryer whenever I can.  For Bell & Evans products, they not only cook faster, but crispier and no flipping!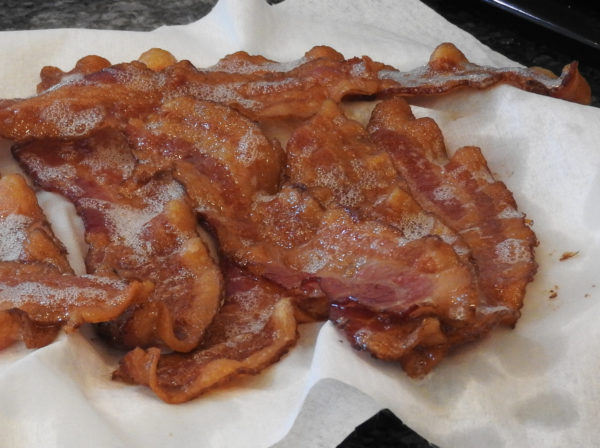 While the Chicken Tenders are in the Air Fryer, there is time for food preparation of the other ingredients in the dish, like bacon and scallions!  Scallions give the dish a truly fresh taste.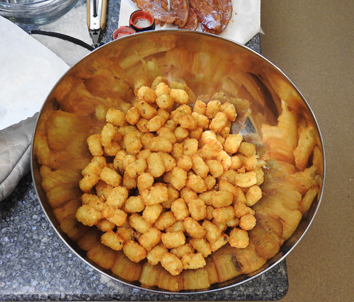 And who doesn't love bacon?
You can also pop the tater tots in the oven at the same time!  Who doesn't love Tater Tots?  It would not be unusual at all for one of the kids to sneak a tater tot as it's cooling, waiting for all of the ingredients to come together.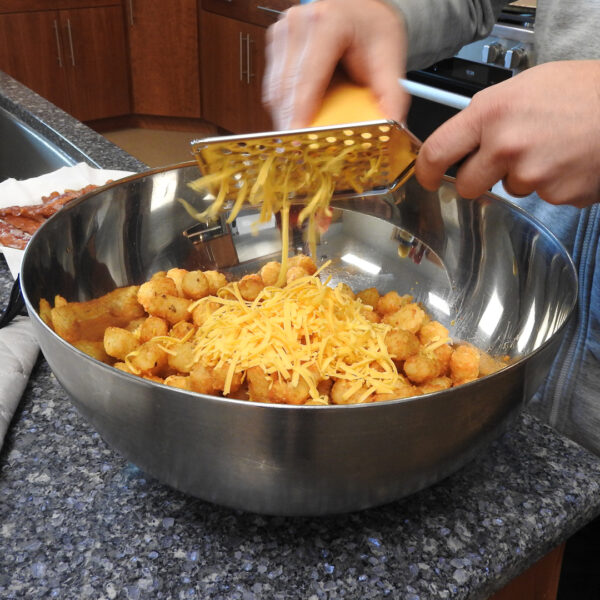 Even if you're making this at home, it doesn't take a lot of extra time to grate the cheese instead of buying pre-processed, already shredded cheese.  It's definitely worth the extra time to shred fresh cheese onto the warm tater tots.
This recipe calls for two types of cheese that give it a sharp yet mellow flavor.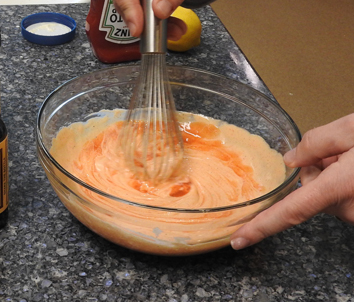 When you've just about finished putting everything into the bowl, it's time to gather ingredients for the Comeback Sauce.  It's called "Comeback Sauce" because people will always come back for more!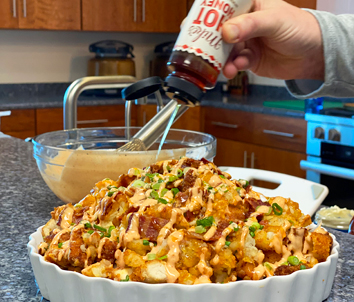 As I mentioned earlier, I only use quality ingredients in my recipes and the sauce is no different. Quality Bell & Evans chicken is complimented in this recipe with Frank's Red Hot Sauce and topped with the ever-versatile Mike's Hot Honey.
You can put Mike's Hot Honey on just about anything.  We are going to be creating several new, home made sauces that perfectly compliment our chicken products.  You might see this one in a few recipes.  I can't say enough about Mike's Hot Honey. I use it at home in many of my recipes.  It's the perfect blend of sweet and spicy.
In The Big Mess, it's the piece de resistance for The Big Mess.  The biggest challenge you'll have with this amazing recipe is getting your family to wait until you've finished before digging in!  Enjoy.