We met with Nick Hostetter, the Executive Chef of Hidden Still Spirits, after we saw one of his recipes featuring our Spatchcock Chicken, in a magazine.  A Native of Cornwall, Pennsylvania, Nick developed a passion for cooking as a teenager, eventually establishing himself as Executive Chef of Hidden Still Spirits, where he continues to push the envelope and hone his craft of honest cooking. A graduate of the Pennsylvania School of Culinary Arts, he began his career running kitchens such as Harpers Tavern, Joboys Brewpub and the Blue Bird Inn. He specializes in modern regional cuisine while integrating local ingredients, techniques and spinning classics.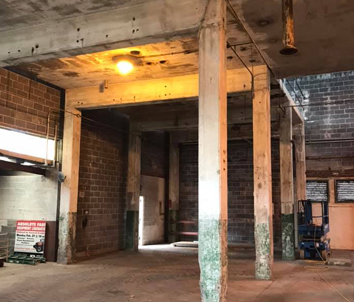 According to their Facebook page, Hidden Still Spirits, formerly located in Lebanon, PA had an opportunity to lease the old Hershey Company recycling facility in Hershey, PA. The restaurant and distillery in Hershey is currently under construction and slated to be open by this summer. They are sharing pictures and updates on their renovation on their Facebook page.
The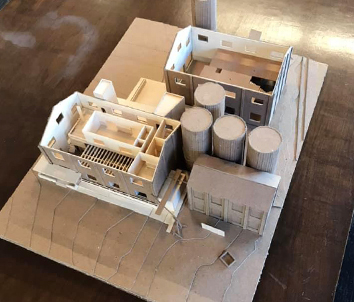 restaurant is going to seat 180 people plus outside seating for 60 and a private area upstairs for 70-80. It is located in downtown Hershey just off of Chocolate Avenue at 515 W. Rear Chocolate Avenue.
The menu is also under construction. Chef Hostetter is renovating the menu, which will be similar to the menu offered in Lebanon, but with many new twists and concepts. He will be sourcing produce and ingredients locally, including using Bell and Evans exclusively for all of the chicken in the new restaurant.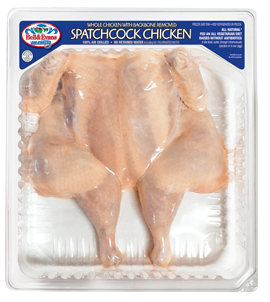 Today, he is sharing his famous recipe for Sheet Pan Spatchcock Chicken.  He often makes this recipe at home since it is a quick, one-pan dish that is easily prepared and on the table in less than 60 minutes. The kids love it too!  He always uses Bell & Evans chicken and states, "The chicken products from Bell & Evans are always of great quality, and they sell Spatchcock chickens ready for use."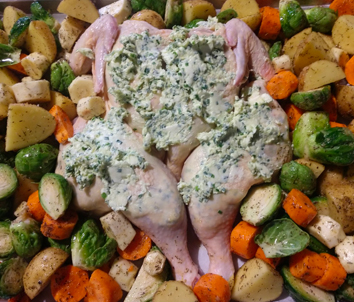 You can swap out different vegetables to your liking, depending on the availability or seasonality.  I like to use as many local and fresh ingredients as possible.  You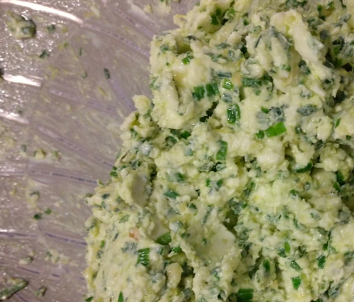 can purchase a whole chicken and spatchcock it yourself, but it's easier to buy Bell & Evans' already spatchcocked chicken.  Then prepare the Lemon Truffle Butter with fresh herbs, lemon zest and sea salt as noted in the ingredients below.
Finished Recipe photo cred: Marshall Kramer