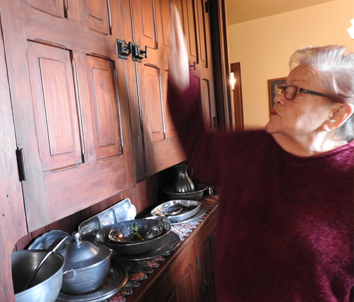 One sunny morning in November, we sat down with long-time Fredericksburg resident and restaurateur, Sophie Light, in the kitchen of her remodeled 1770 Victorian Farmhouse to talk to her about some of her iconic recipes, but there was so much more to her story. We just have to share it.
Sophie's father died when he was 48, so her mother worked at the local chicken processing plant to support her 8 children. Sophie was the 7th of 8 children, and her older brother drove truck for the plant.  She developed Rheumatic Fever when she was 11 years old.  Since it kept her home from school for almost an entire school year, she got bored and decided to try her hand at cooking. She learned on a wood stove, which made baking challenging, depending on how much wood you put in the stove.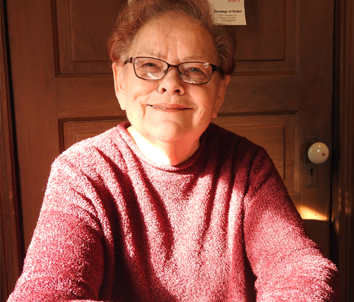 Her mother had only 2 cookbooks, but Sophie said, "We just put things together back then.  We didn't measure anything."  For a whole year, she cooked for her mother and 7 siblings.  She become so good at cooking, that by the time she was a young mother, and a job opened up at a local diner, her mother quickly recommended her for the job.  Sophie began her cooking career at Esther's Family Restaurant, working part time in the evenings making salads and other dishes.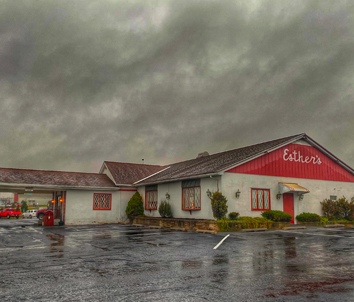 It was during one of those evenings, when she developed the Esther's Family Restaurant Chicken Corn Rivel Soup Recipe.  In Sophie's words, "We filled a stew pot with chicken legs and thighs.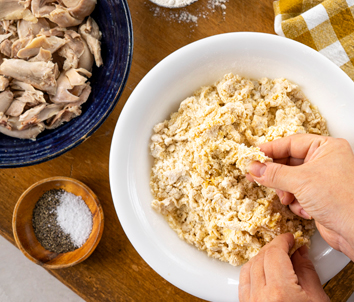 Then we filled another one.  We cooked that off then added the other ingredients. We cooked a big batch of soup.  People were lined up outside, waiting for our home cooking."
To this day, it is one of the most requested soups in the Pennsylvania Dutch saturated area.  Though Sophie recently retired from owning her own restaurant, The Farmer's Wife, she wanted to share her recipe with us.  And we want to share it with you!
Featured Product
You may also like