Eating together as a family is my favorite part of the day, but sometimes it's hard to find the time to prep and make a home cooked meal.  Additionally, getting everyone to agree on one entree adds an extra level of complexity.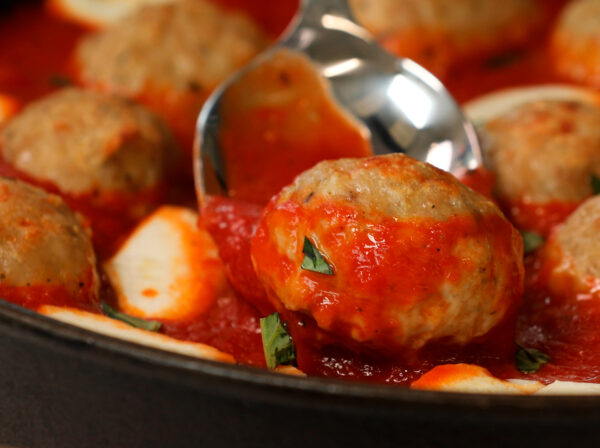 Picky little palates compete with healthy eating diets, and it has to be quick, above everything else! One thing we can all agree on is Meatballs.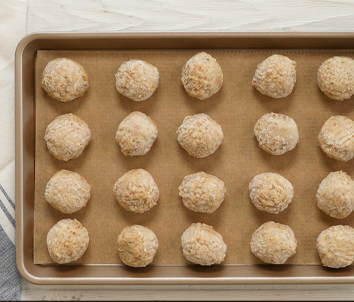 We use Bell & Evans Italian Seasoned Ground Chicken, for our meatballs; it is healthier and lower in fat than beef and pork.  Since the Ground Chicken is already seasoned, just add a few ingredients, mix, roll, and sear to have a healthy base for a quick meal.
Whether serving over spaghetti, as a sandwich, or just the Meatballs in marinara, they never last long in our house.