the excellent chicken in south florida
When you think of South Florida you think excellent fish and seafood but did you know that you can also find the Excellent Chicken there?!  On a recent visit to South Florida, my Dad and I met up with Chef Doug Riess, Executive Chef of the Boatyard in Ft. Lauderdale, and experienced a wonderful Herb Roasted Bell & Evans Chicken.  We are excited to share a little bit about Chef Doug Riess and the Boatyard and his Herb Roasted B&E Chicken recipe!
eat local, be coastal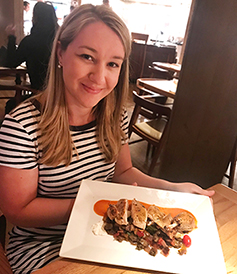 "Eat Local, Be Coastal," is the theme at Boatyard and Chef Doug Riess makes this happen by bringing in fresh daily catches from local fisherman and a variety of high-quality raw bar and shellfish selections, as well as premium cuts of meat.  Doug Riess has been executive chef at Boatyard since it opened in 2015.  The chef's dishes are made with local Florida spices and ingredients.  Boatyard's guests can enjoy Boatyard's delicious dishes inside their beautiful boat themed dining rooms or outside, enjoying the dockside experience!
excellent support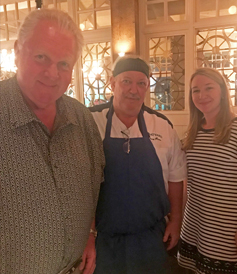 My Dad and I were so grateful to meet Chef Doug Riess and experience his culinary creation of Bell & Evans Herb Roasted Chicken.  It is evident in the taste and flavor of the dish that every part of this entree is made from scratch.We love to visit and support our customers as they are an extension of the Bell & Evans family.  You never know when we might show up at your restaurant.  Great job Boatyard!
Featured Product
You may also like