Everyone is so excited about their Thanksgiving Turkey, but your family just isn't a fan. We have 5 delicious alternatives for the main Thanksgiving entrée for those who lean toward the non-traditional.
Small Families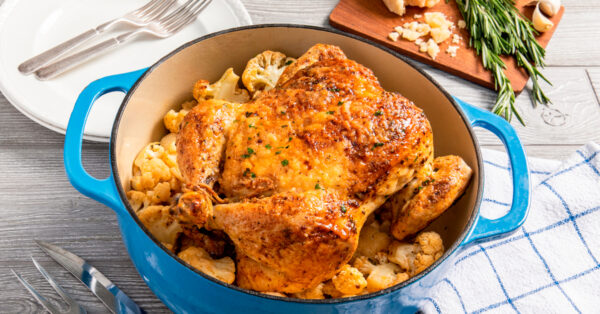 Small gatherings and intimate get-togethers may not warrant a 25 pound turkey, especially if you are staying at home with your family.  There are so many options with less waste. A whole chicken makes the perfect turkey substitute. To make it extra special, try this recipe for Parmesan Crusted Garlic Butter Chicken with Cauliflower!
This recipe is keto-friendly too, so staying on a low carb or keto diet.  Check out the Recipe Video on our website to see just how easy this is to make.
Thanksgiving for Two!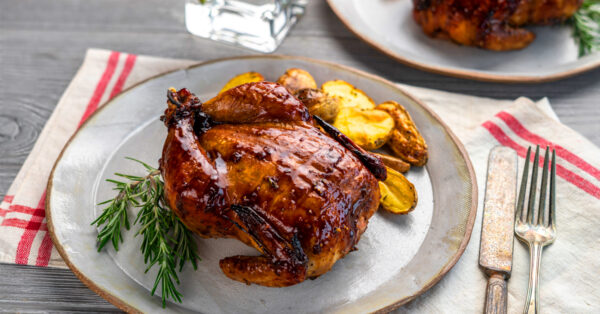 Thanksgiving can be a small, intimate celebration for couples when the featured entrée is Fig & Rosemary Sticky Glazed Cornish Hens.  Sweet and savory, these Cornish Hens are perfect for a festive dinner for two.  They make serving a breeze, too, because you each get your own special little chicken!
White Meat Only Please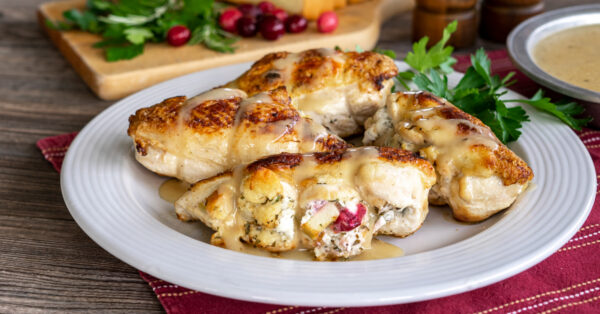 If you love white meat and the dark meat always goes to waste on Thanksgiving, this recipe is all about the delicate, tender, flavorful white meat of the Chicken Breast.  Cranberry Sage Stuffed Chicken Breasts are anything but ordinary and are brimming with cranberry, stuffing and all the fixings!
Going out on a Limb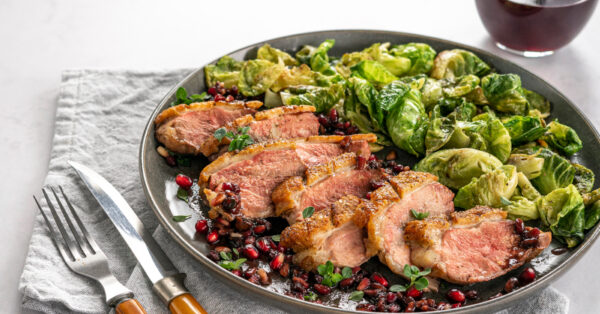 If you are a dark meat lover but turkey isn't on the table this year, consider trying duck!  Duck is classified as poultry but offers darker, more red meat, even in the breast.  It is full of amazing flavor and contrary to popular belief, super easy to prepare.   Watch our Seared Duck Breast with Pomegranate Reduction video and prepare a premium Thanksgiving dinner worthy of becoming a new tradition.  Full Recipe is below.
Brining a Chicken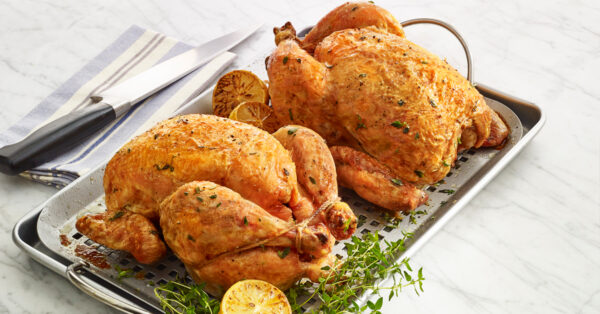 Have a large family, but none of them are fans of turkey? Double this Whole Roasted Chicken recipe for a larger gathering. The secret to this fan favorite recipe, is incorporating aromatics inside the bird and creamy butter under the skin. The recipe also includes a brine, specifically for chicken.