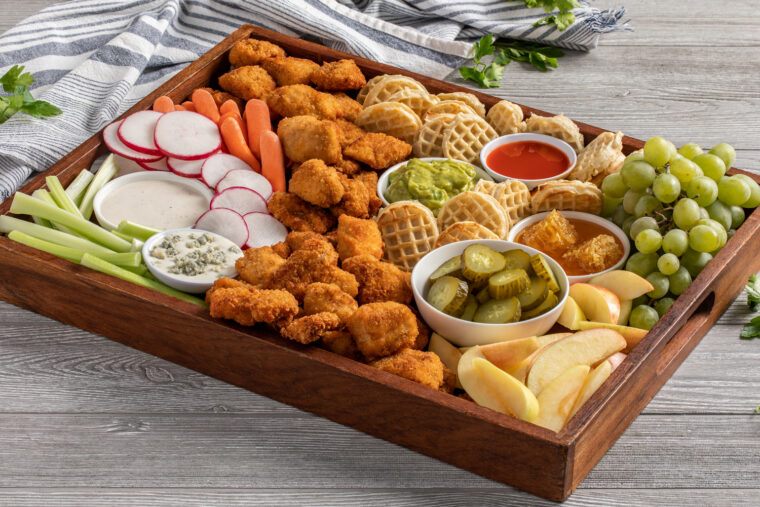 Chicken Nugget Charcuterie Board
This show-stopping snack board goes over-the-top with colors, textures and flavors! Our
Breaded Chicken Breast Nuggets
take center stage, with a dazzling array of condiments and complimentary nibbles to accompany them. Put one together for game day, movie night, or happy hour!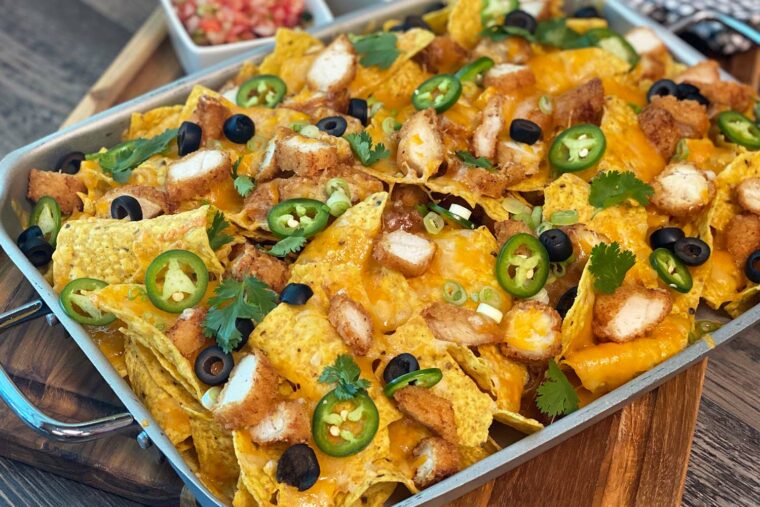 Nugget Nachos
Make these quick, easy and nutritious
Chicken Nugget
Nachos in minutes!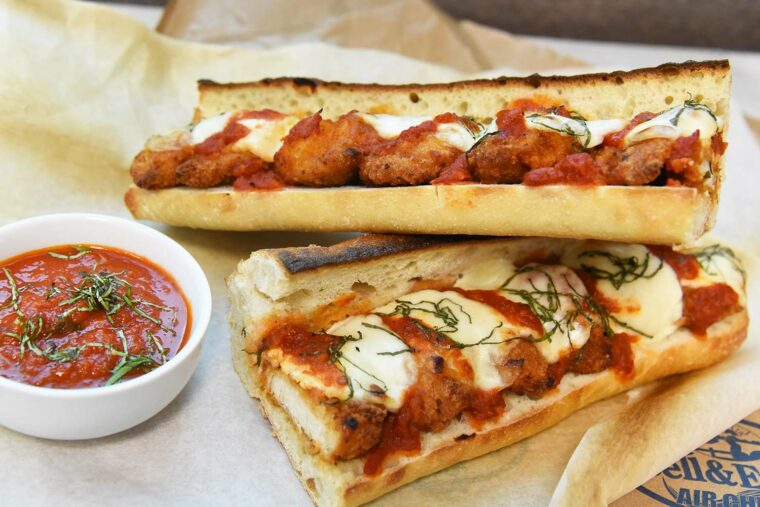 Chicken Nugget Parmesan Sliders
Chicken Parmesan sliders have never been so easy to make.  A sub roll,
Bell & Evans Chicken Nuggets
, a little marinara and cheese and wala!  It's a party!
Chicken Nugget Buffalo Wrap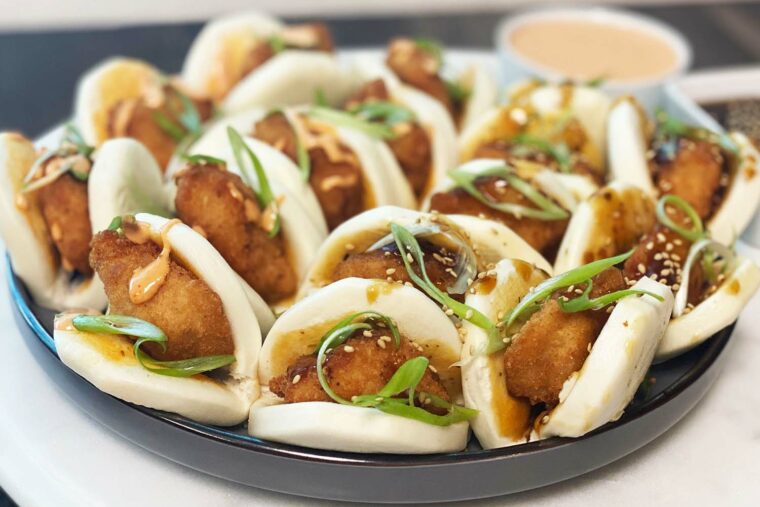 Steam Buns with Teriyaki and Spicy Mayo
These steamy Teriyaki
Chicken Nugget
Buns are so easy!  They will never know it took under 30 minutes to make these delectable gourmet tiny sandwiches. The homemade sauces really make a difference!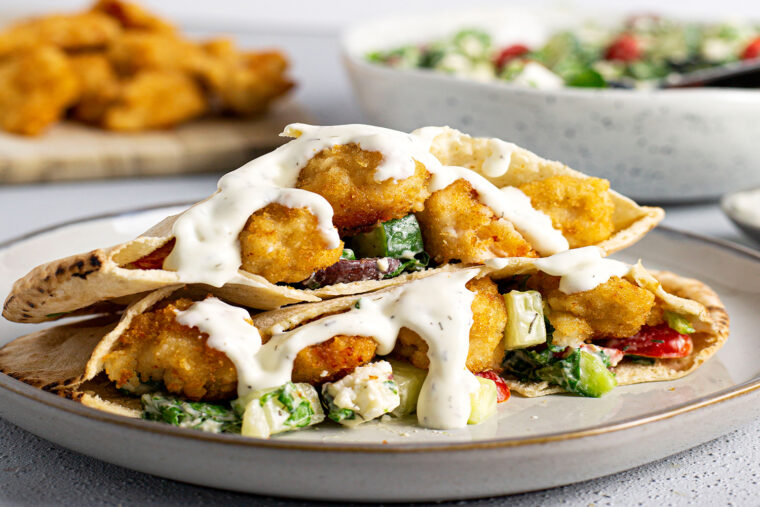 Gluten Free Chicken Nugget Pita
This fun and easy weeknight dinner starts off with
Bell & Evans Gluten-Free Breaded Chicken Nuggets
. Cook them according to package instructions and set aside. Meanwhile, you'll be making a salad with romaine, tomatoes, cucumber, kalamata olives, feta, and last but certainly not least – tzatziki sauce! Fill the pitas with the salad and cooked chicken nuggets, drizzle with additional sauce, and dinner is ready. How simple is that?Source:
Gluten Free & More Blog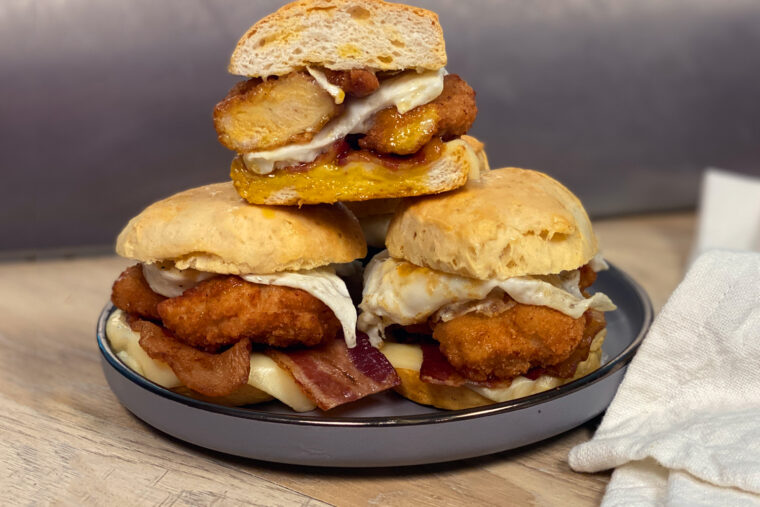 Chicken Nugget Breakfast Biscuit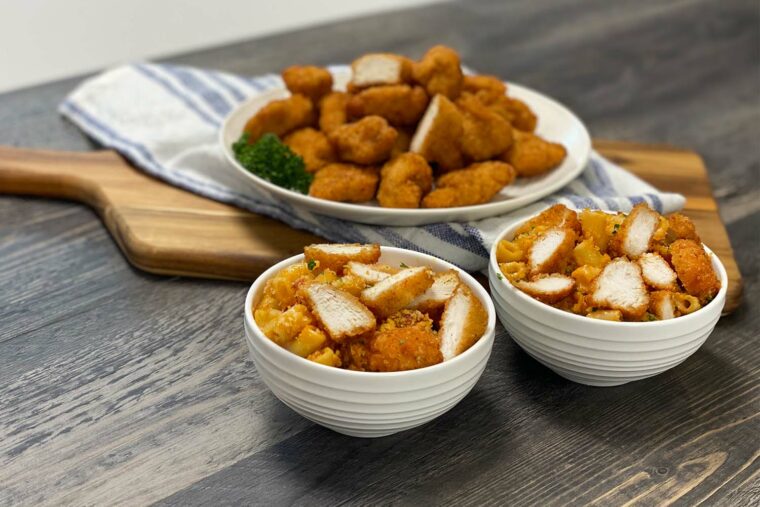 Chicken Nugget BBQ Mac and Cheese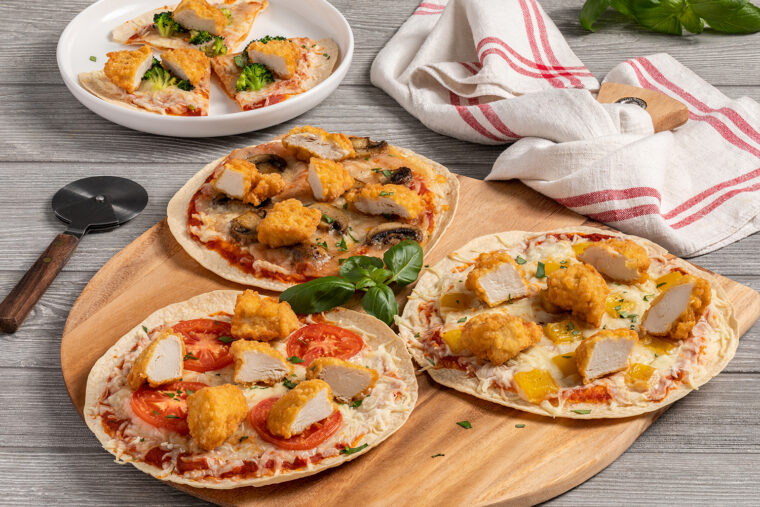 Gluten-Free Chicken Nugget Tortilla Pizza
If there are allergies or dietary restrictions in your family, this fun pizza recipe — with gluten-free tortillas in place of dough and dairy-free cheese — will be your new go-to! Crispy
Bell & Evans Organic Chicken Nuggets
(made with gluten-free breading!), fresh basil and a colorful mix of your favorite veggies make for wholesome, tasty toppings.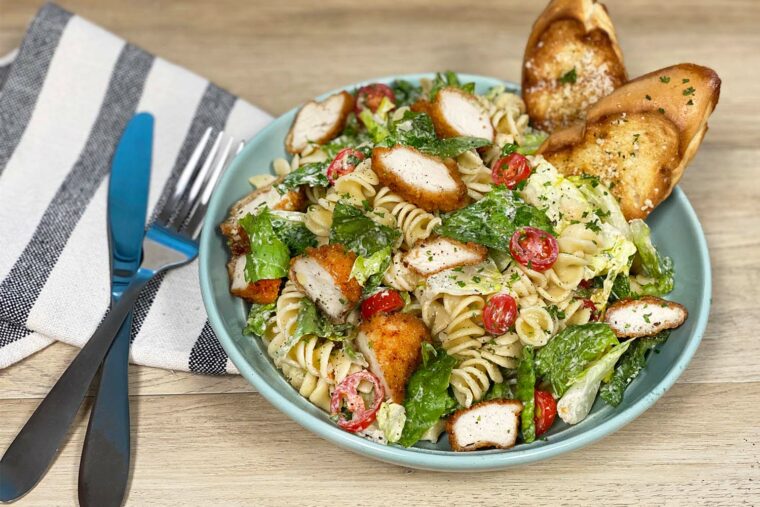 Chicken Nugget Caesar Pasta Salad
This pasta salad borrows all the best ingredients from Chicken Caesar Salad.
Bell & Evans Organic Chicken Nuggets
give a delicious crunch, while our Homemade Caesar Dressing is the perfect topping.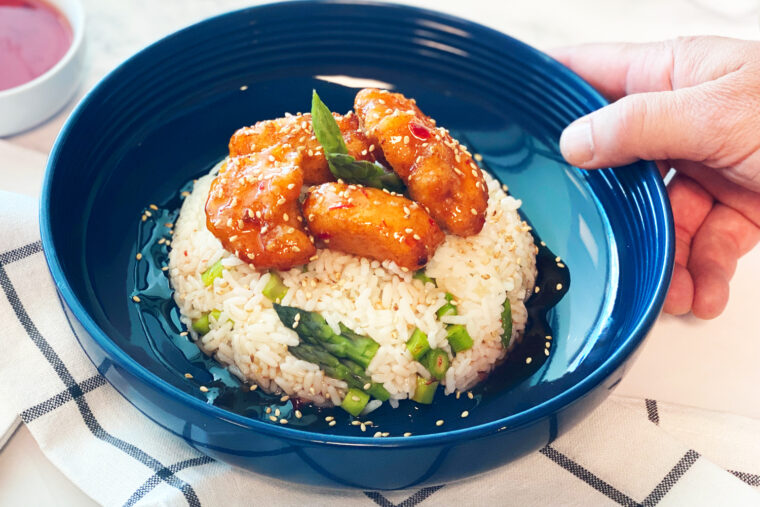 General Tso Chicken Nuggets
Bell & Evans Chicken Nuggets
top the list of amazing ingredients in this sweet, sour and spicy Eastern dish.  On the table in 30 minutes or less!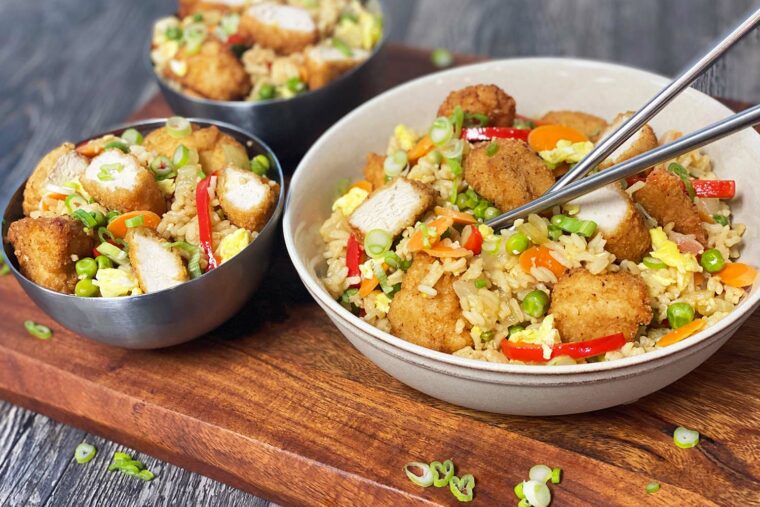 Chicken Nugget Fried Rice
Bell & Evans Chicken Nuggets
add extra crunch to your Chicken Fried Rice.  Another great family dinner on the table in less than 30 minutes!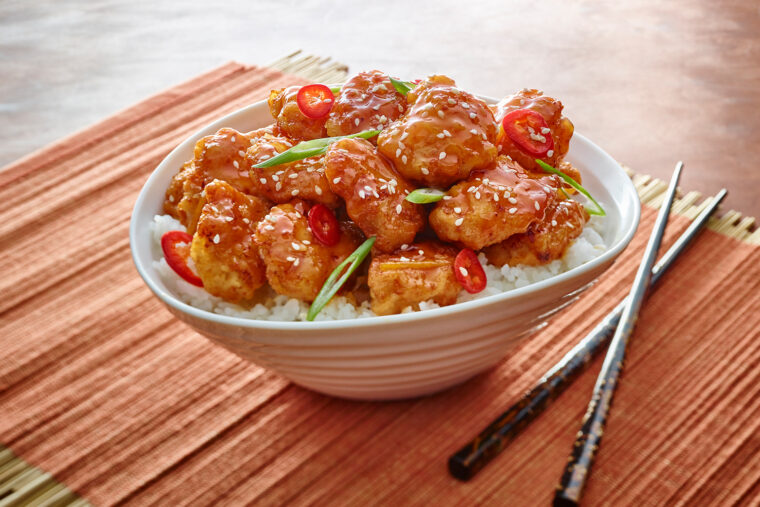 Gluten Free Crispy Orange Chicken
Yes, yes, and Yes! Our crispy
Gluten Free Chicken Breast Nuggets
coupled with our own sweet and spicy orange sauce.  Serve as a traditional entrée or skewer with extra dipping sauce for your next party appetizer.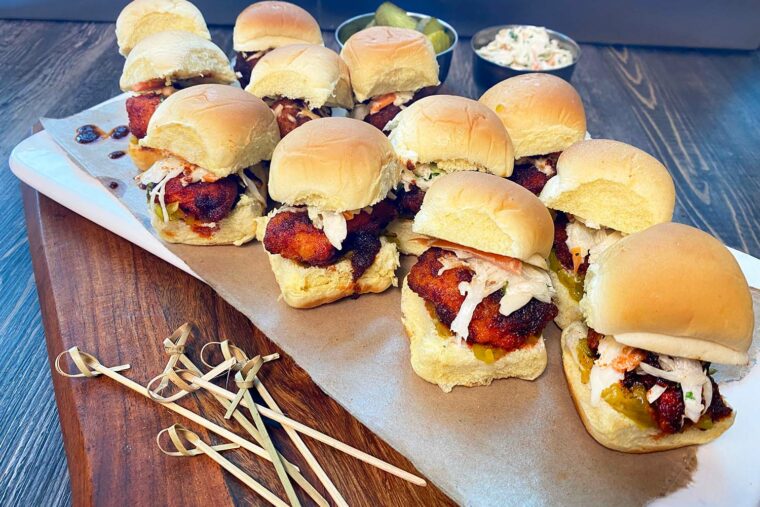 Chicken Nugget Nashville Hot Sliders
Your team's losing?  Win
every.time
with these
Chicken Nugget
Nashville Hot Sliders.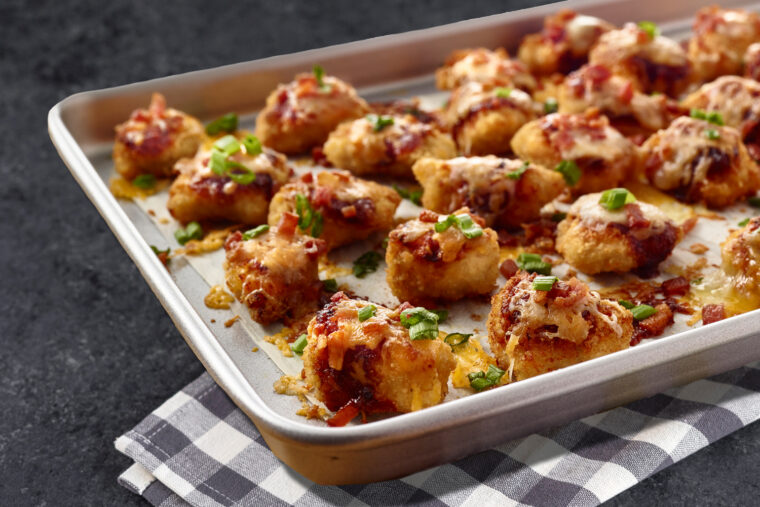 Loaded BBQ & Bacon Breaded Chicken Nugget Appetizer
If you love boneless wings, you'll love this Loaded Chicken Nugget Appetizer.  You'll be the hit of the party!  It is so easy to make, but guests will think you slaved over it for hours.  It features our
all breast meat Chicken Nuggets
... no fat, no fillers.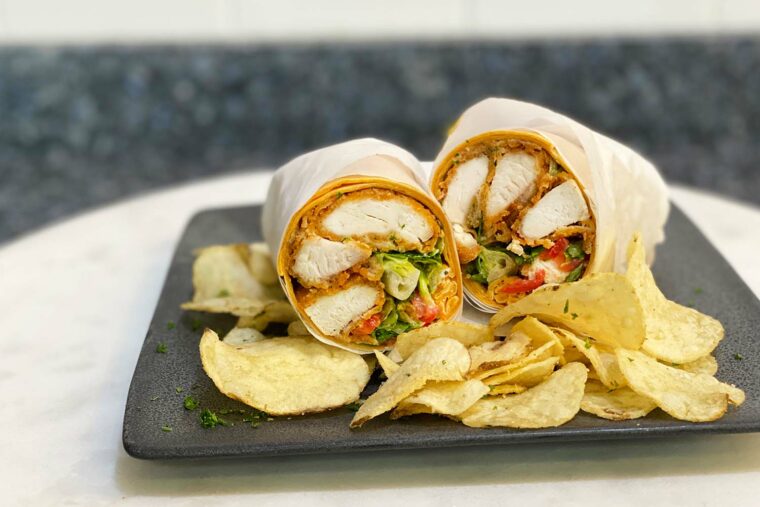 Chicken Nugget Caesar Wrap
Your favorite salad now in a wrap! Even better, our delicious 100% whole breast meat
chicken nuggets
make dinner time a snap.  Forget bottled dressings with ingredients you can't pronounce-- Try our recipe for Homemade Caesar Dressing and kick this wrap up a notch.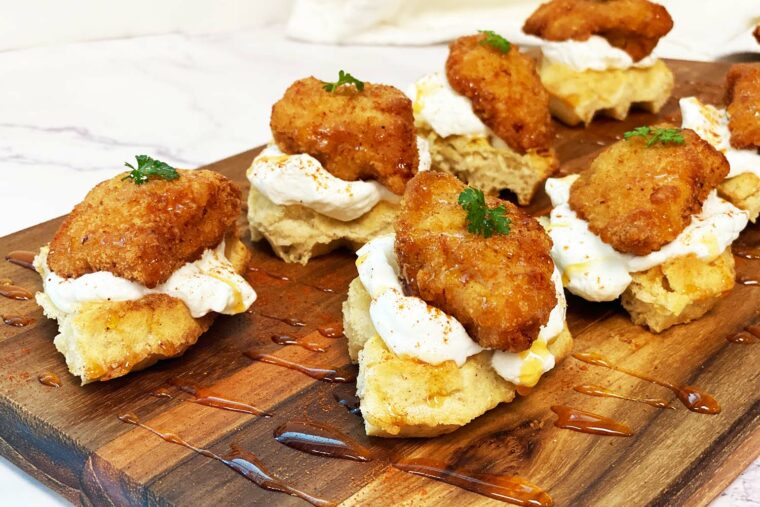 Gluten Free Chicken Nugget and Waffles
This recipe is so versatile, it can be served as an appetizer, breakfast or breakfast for dinner.  Pair our
Gluten Free Chicken Nuggets
with a Gluten Free waffle-- So delicious, you'll never know it's Gluten Free.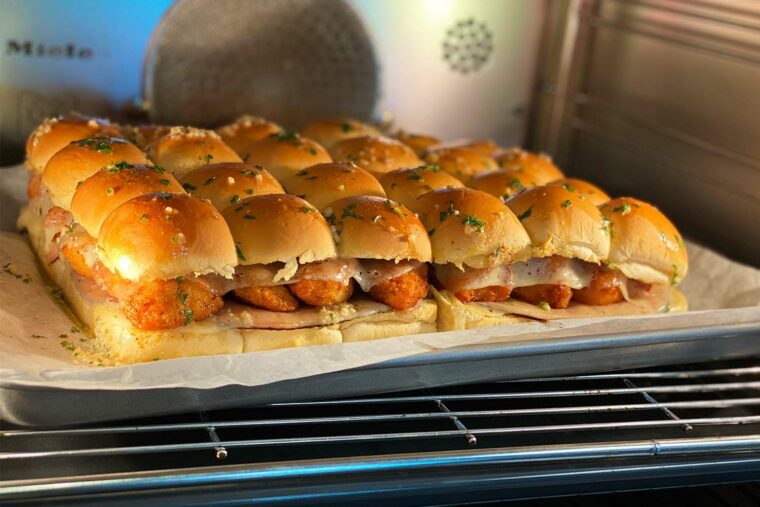 Chicken Nugget Cordon Bleu Sliders
Warm and melty
Chicken
Cordon Bleu Sliders are so easy.  Anyone can make them!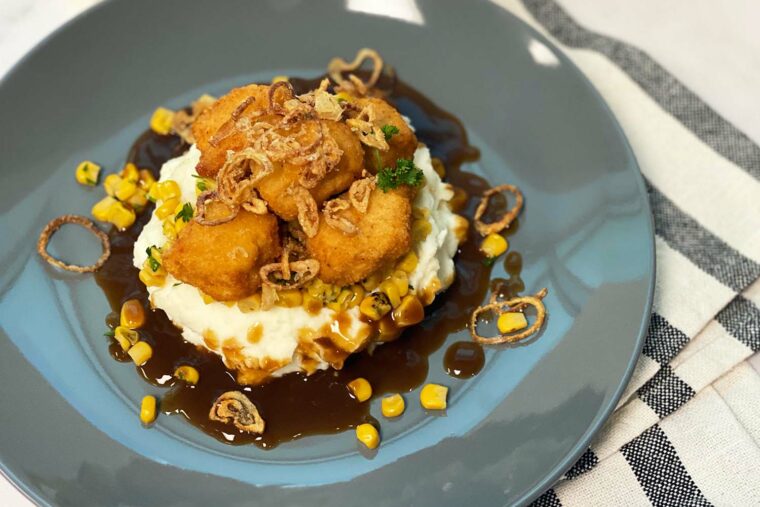 Chicken Nugget Mashed Potato Bowl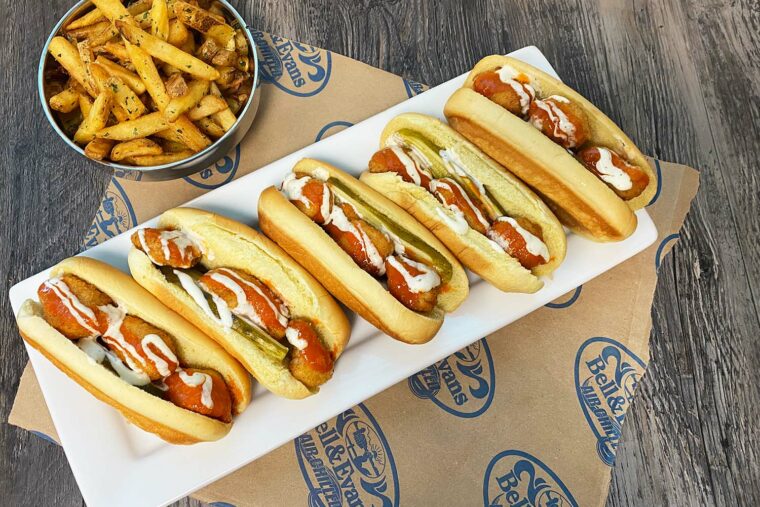 Chicken Nugget Buffalo Sandwich
Like Buffalo Sauce?  Then you'll love this
Chicken Nugget
Buffalo Sandwich! #Spicy