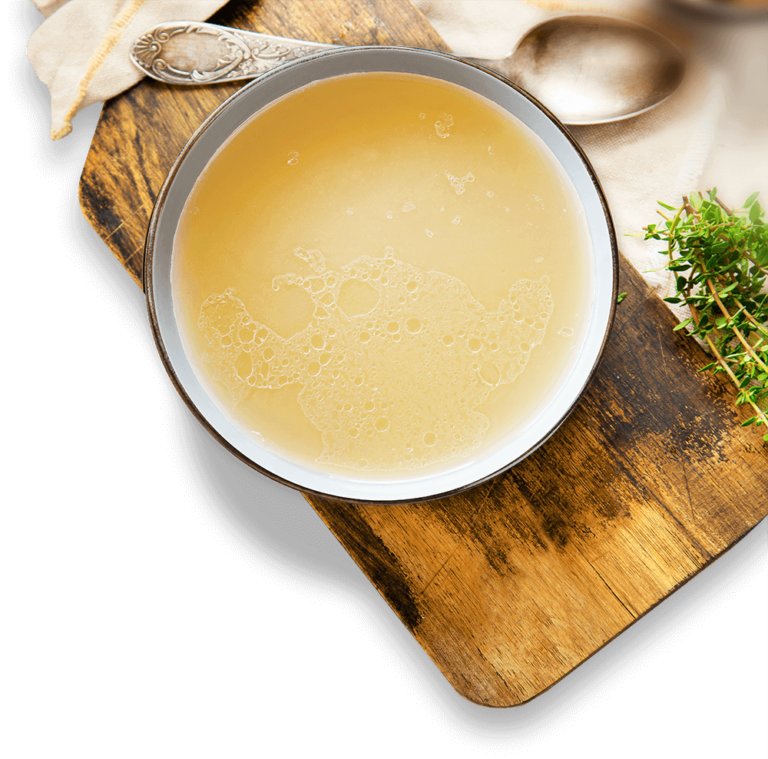 Our Chicken Bone Broth is Different
Our team has been working on our new Organic Chicken Bone Broth for years. We are really proud of the wonderful product we produced, and we can't wait to hear what you think of it. It's truly unique from any other chicken bone broth you can buy.
The Sechler Family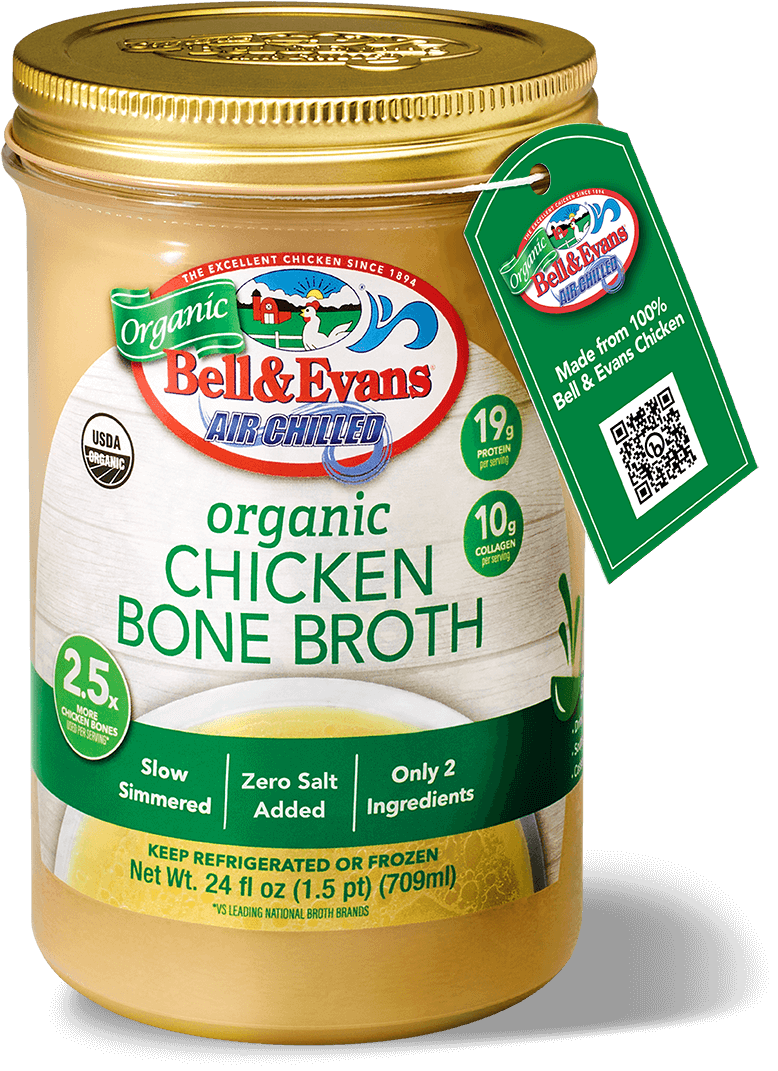 Freezer safe, shatter proof, BPA Free, #1 Recyclable PETE
No Salt or Spices added. Just pure Chicken Bone Broth.
Our Chicken Bone Broth is different because it's refrigerated, naturally thick, and gelatinous due to the levels of collagen and protein.
Slow simmered for 16 hours to extract a richer and superior flavor.
Only 2 Ingredients. Chicken Bones and Water.
View Bell & Evans Organic Chicken Bone Broth Opening Hack Video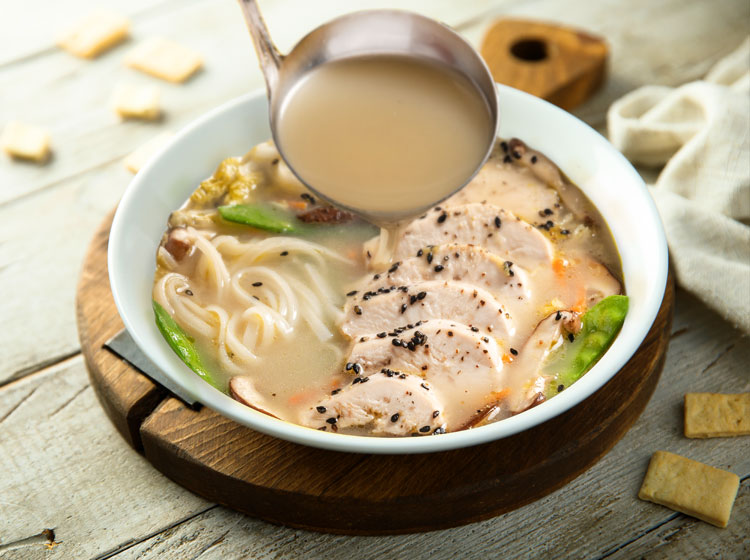 Nutrition can improve our health's longevity
Not only does Bell & Evans Organic Chicken Bone Broth deliver 10 grams of collagen and 19 grams of protein per serving, but it provides our bodies with nutrients like the amino acid glycine that supports our own collagen production.
Learn More
Bell & Evans Chicken Bone Broth is an excellent add to any meal such as soup, rice, pasta and so much more!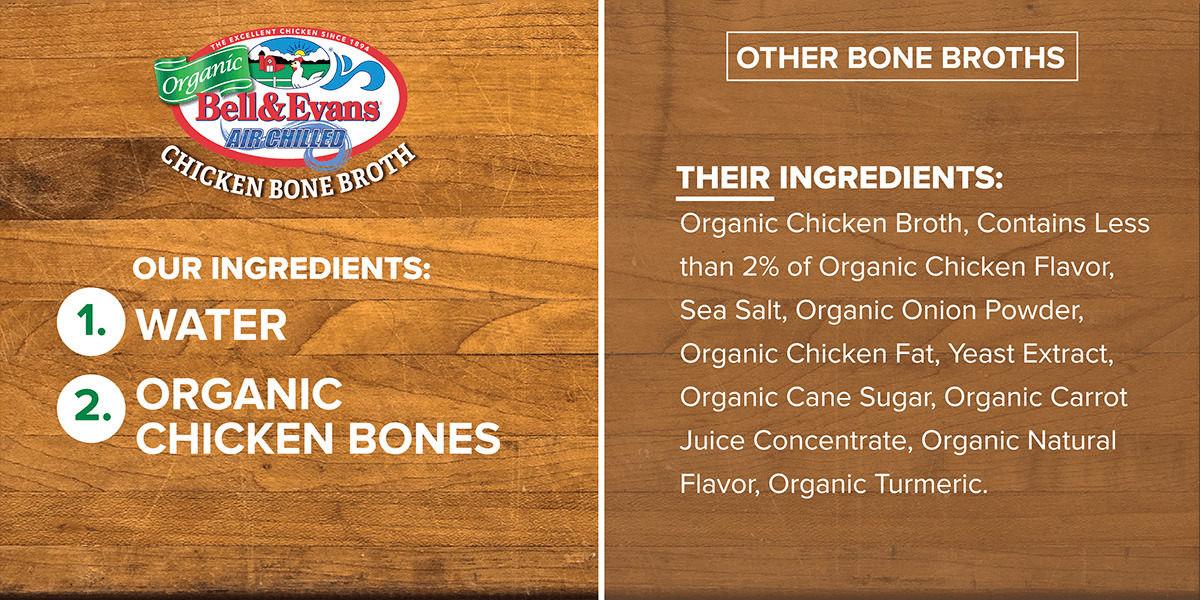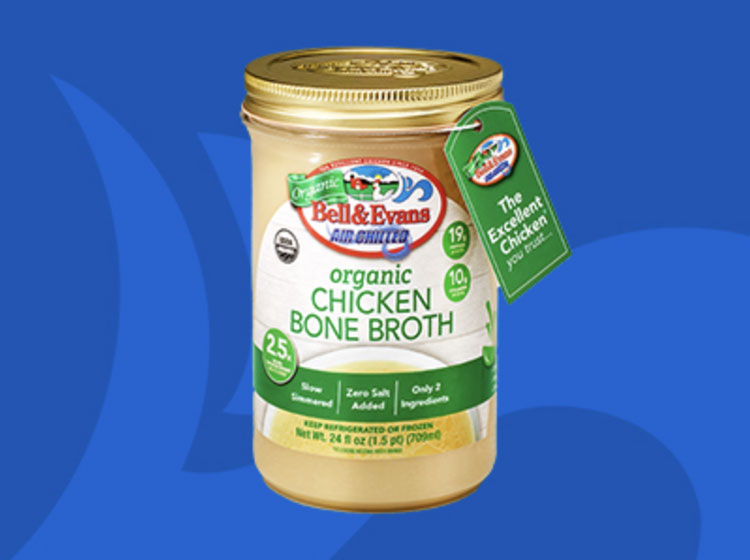 Save $5.00
We are so sure that you're going to love our NEW Organic Chicken Bone Broth, we're giving away a $5.00 off coupon to try it!
Download Coupon